Events > Upcoming Event > Launch Event : How SMEs can raise equity finance
Back
Launch Event : How SMEs can raise equity finance
19 Oct 2020, 03:00 - 04:00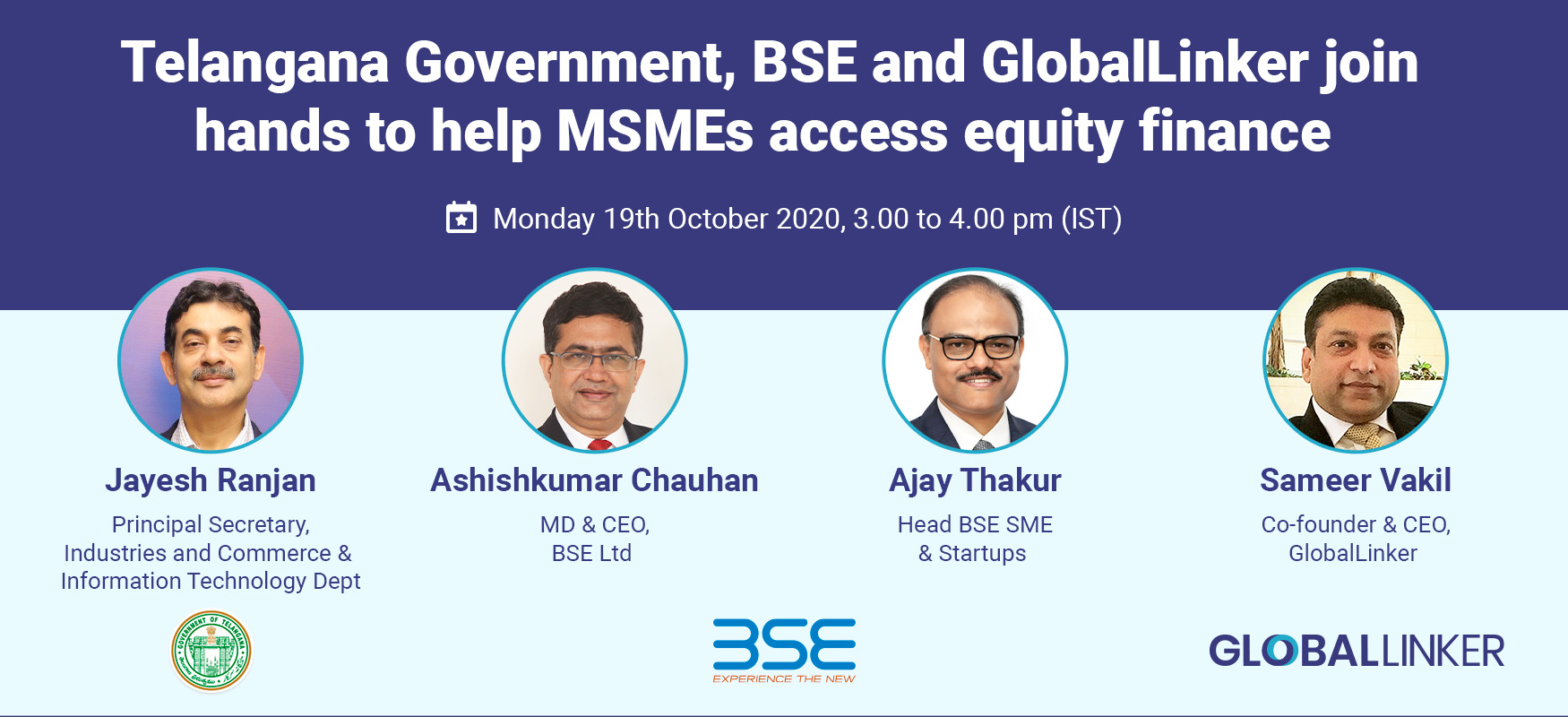 This special purpose partnership between the Telangana Government, BSE SME and GlobalLinker came in effect to help SMEs get easy access to raising capital. 
Through this partnership, The Department of Industries and Commerce, Government of Telangana intends to encourage and support MSME in raising capital through SME exchanges entailing multiple benefits in terms of raising risk capital, gaining visibility & credibility vis-a vis large corporates.
Over the past 7 years, 329 companies have raised INR ₹3,374.88 Crore on the BSE SME platform.   
Join this event to learn about how listing on BSE SME Exchange can benefit SMEs and Startups gain easy access to funds.
BSE SME benefits
Easy access to capital Provides an avenue to raise capital through equity infusion for growth-oriented SMEs.
Enhanced credibility Greater credibility and enhanced financial status leading to demand in the company's shares and higher business valuation.
Encourages growth of SMEs Provides growth opportunities like expansion, mergers and acquisitions thus being a cost effective and tax efficient.
Enables liquidity for shareholders Provides growth opportunities like expansion, mergers and acquisitions.
Efficient risk distribution Capital Markets ensure that the capital flows to its best uses and that riskier activities with higher payoffs are funded.
Employee incentives Employee Stock Options ensures stronger employee commitment, participation and recruitment incentive.