Events > Upcoming Event > [Virtual Classroom] eStore Setup and Management
Back
[Virtual Classroom] eStore Setup and Management
19 Sep 2020, 19:30 - 20:30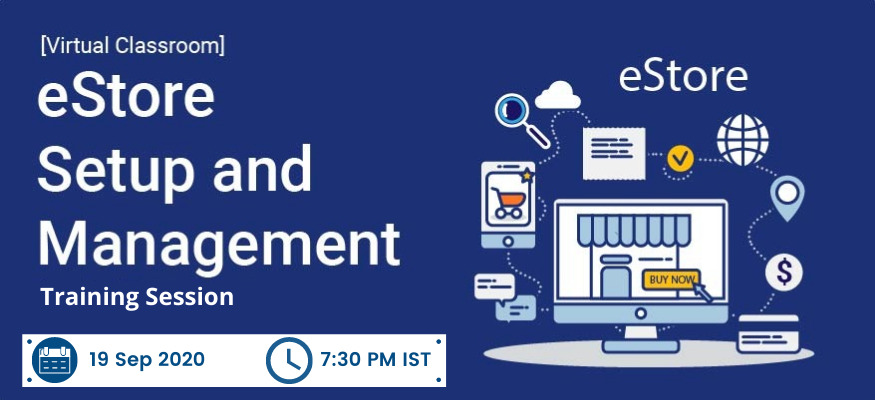 There's no lockdown when it comes to taking your business online.
The pandemic and its effect on businesses and economies are what we all have been looking at for a couple of months now. Traditional SMEs are finding it difficult to sustain amidst this crisis. Those who have accepted this new normal know the potential of digital and will be better prepared for months to come.
That is why now is an excellent time to get started with digitizing your business with your very own FREE eStore with an integrated automated logistics support and payment gateway.
So if you are well versed with the basics of creating an eStore and want to know the advanced features of it, then join us for the training session on [Virtual Classroom] eStore Setup and Management on Saturday, 19 Sep 2020 at 7:30 PM IST. We help you create your eStore and also teach you how to manage it further so that you break the physical barrier and reach out safely to your customers 24x7.
Key Focus:
Registered Customer Management
Product Review Management
Blog Management
Integrating WhatsApp & Social Media Pages
Checkout Page Customization
Moderator:
Mohammad Adnan
Manager E-commerce,
GlobalLinker