Events > Upcoming Event > WomenOpreneur Online Series- Session 3
Back
WomenOpreneur Online Series- Session 3
02 Jul 2020, 14:30 - 16:00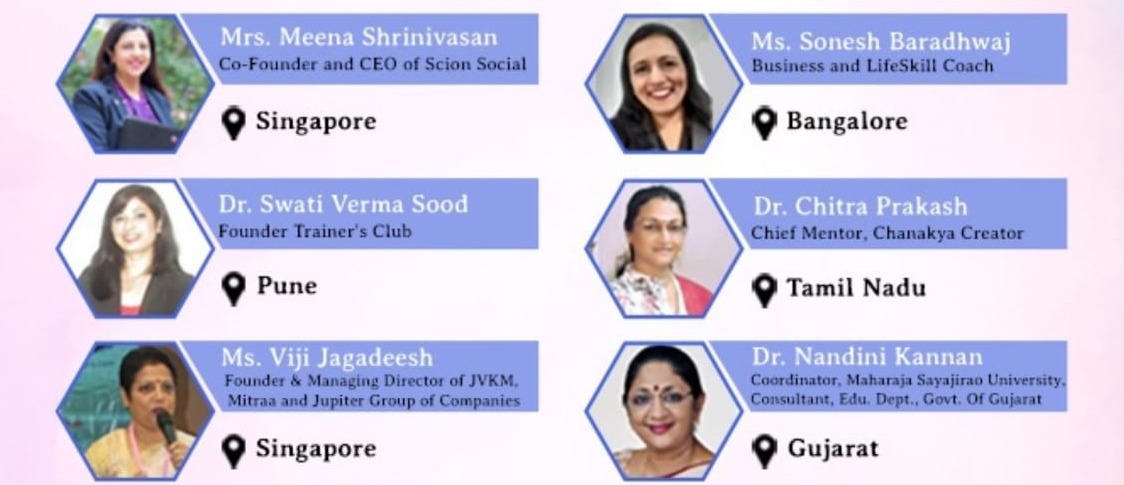 The GoGlobal Business School, Singapore in collaboration with Pink Warriors WEdyalaya, India brings FREE online series 'WomenOpreneur Online Series'.
The most Powerpact, and Impactful session for every Women who dreams to be an Entrepreneur and dedicated to create her own Identity in the Entrepreneurial World.
8 Eminent Women Leader from across the Globe Collaborates with one of the finest ecosystem for Women Entrepreneur to create an experience with 5 Critical topics in 3 Weeks which will change your life forever.
Be prepared for this Life Changing & Self Evolving session, Registration lines are OPEN NOW.
Details of the FREE Life Altering Online Event:
25th June, Thursday: Redefining Entrepreneurship for Women
30th June Tuesday: Conscious Business Ethics and Growth Skills
2nd July Thursday: Going Global Going Online
7th July Tuesday: Creating Your Tribe - Your Business Community
9th July Thursday: Are You Ready For The Transformational Journey?
Program Hosts: 
Dr. h. c. Azeeza Jalaludeen, Founder - Chief Mentor, GoGlobal Business School, Singapore
Mrs. Smita Mahajan, Co-Founder - Chief Mentor Pink Warriors Pvt. Ltd
REGISTER NOW to witness the most amazing amalgamation of industrial experts on one single platform, working of one dream to make every aspiring Women strong with the power of Knowledge to create a history in this new evolved world.
DIVINE-MAGIC-BEGIN-NOW