Events > Upcoming Event > Apply for Telangana State Industry Awards 2020
Back
Apply for Telangana State Industry Awards 2020
30 Jul 2020, 00:00 - 23:55 Hyderabad,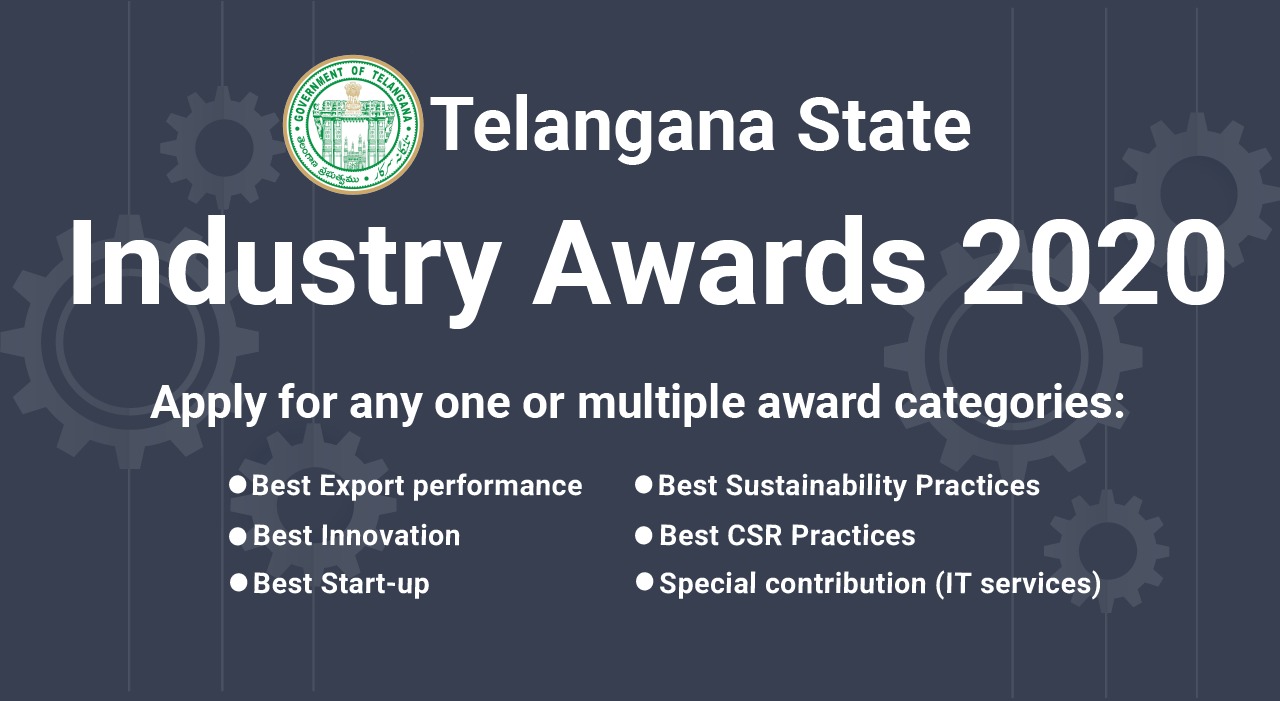 The search is on for the best businesses.
The Government of Telangana has announced that it is accepting applications for the fourth edition of the Industry Awards
From excellence in innovation, export performance and best practises in CSR; the awards recognise exceptional achievements made by businesses, both large and small, within the state of Telangana. The Industries Awards is a celebration of innovation, achievement and entrepreneurial spirit within the Telangana business community.
______________________________________________________
What are the award categories?
The awards are available in 4 categories. Your business can apply for one or multiple categories, whichever describes your successes best!
Best Export Performance - Rewarding impressive export practices on revenues and profits
Best Innovation Award - Rewarding out of the box thinking and creativity
Best Sustainability Practices - Rewarding best practices to protect the community's economic, social and environmental well being.
Best CSR Performance - Rewarding corporate social initiatives that benefit society
Best Start-up - Rewarding innovative, scalable, sustainable products/services & creating employment and wealth creation.
Special contribution (IT services)- Rewarding innovation in the tech space which makes doing business easier.
____________________________________________________
READY TO GET STARTED?
No matter how big or small the achievement is! Make sure you explain the story behind your business and highlight the special qualities that make you stand out!
Application Deadline: Thursday, 30th July 2020