Events > Upcoming Event > Apply Now | Telangana State Intellectual Property Awards 2020
Back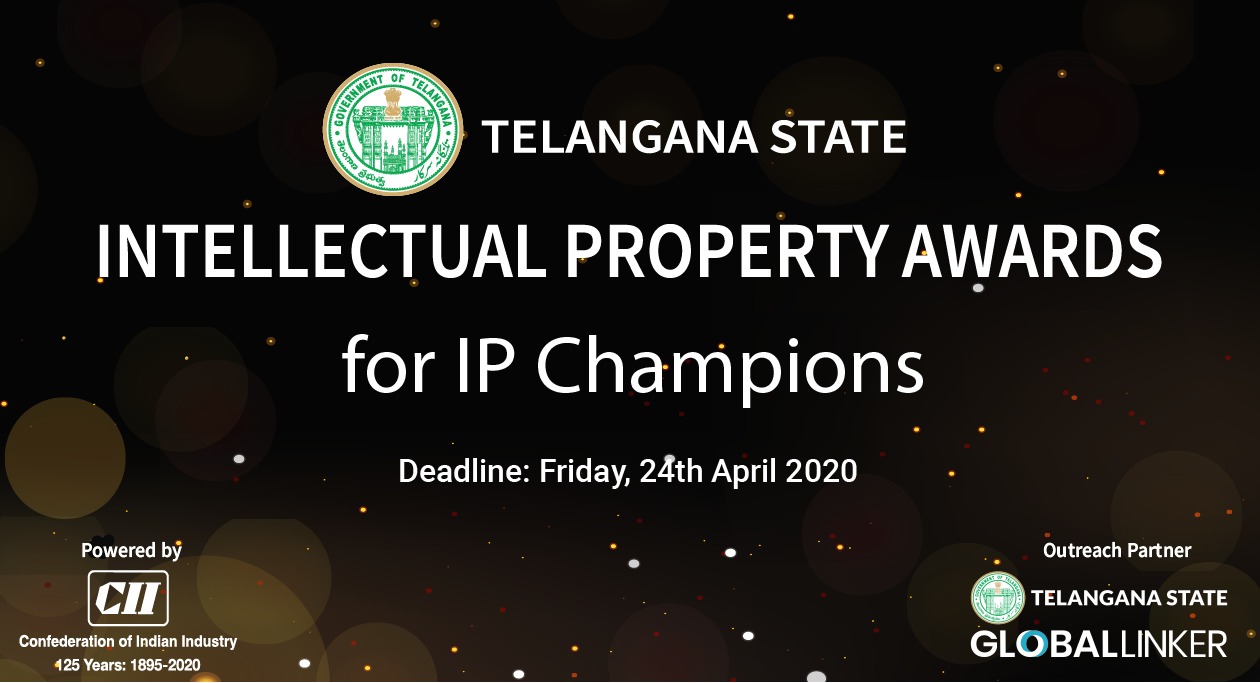 Apply Now | Telangana State Intellectual Property Awards 2020
Calling all IP Champions in Telangana State!
The Government of Telangana is pleased to invite applications for the Intellectual Property Awards 2020 - an initiative that recognizes companies in Telangana which have successfully used their Intellectual Property to grow their business.
Have a Copyright, Trademark, Patent or an Industrial Design Right that you're proud of? Then don't miss this opportunity to receive statewide recognition & a citation from the State Government of Telangana. Your application will be judged by our esteemed jury panel comprising of
Mr. Jayesh Ranjan (IAS), Principal Secretary (Government. of Telangana)
Mr. Ramesh Datla, Co-Chairman - CII National Committee on Intellectual Property, Chairman - ELICO Ltd.
Dr. Ajit Rangnekar, Director General - Research & Innovation Circle of Hyderabad (RICH)
Mr. Ravi Narayan, CEO - T-Hub Hyderabad
Prof. B. S. Murty, Director - IIT - Hyderabad
Prof. P. J. Nayaranan, Director - IIT - Hyderabad
---------------------------
READY TO GET STARTED?
We strongly encourage list all IPs you may have filed since 2015 to boost your application. You can list up to 100 IPs in your application form, by simply entering your IP application number (it's that simple!).
Applications Deadline: 24th April 2020