Events > Upcoming Event > Small Enterprise SME Banking & Insurance Summit 2020
Back
Small Enterprise SME Banking & Insurance Summit 2020
25 Feb 2020, 17:00 - 22:00 Hotel GreenPark, Begumpet, Begumpet Road, Leelanagar, Begumpet,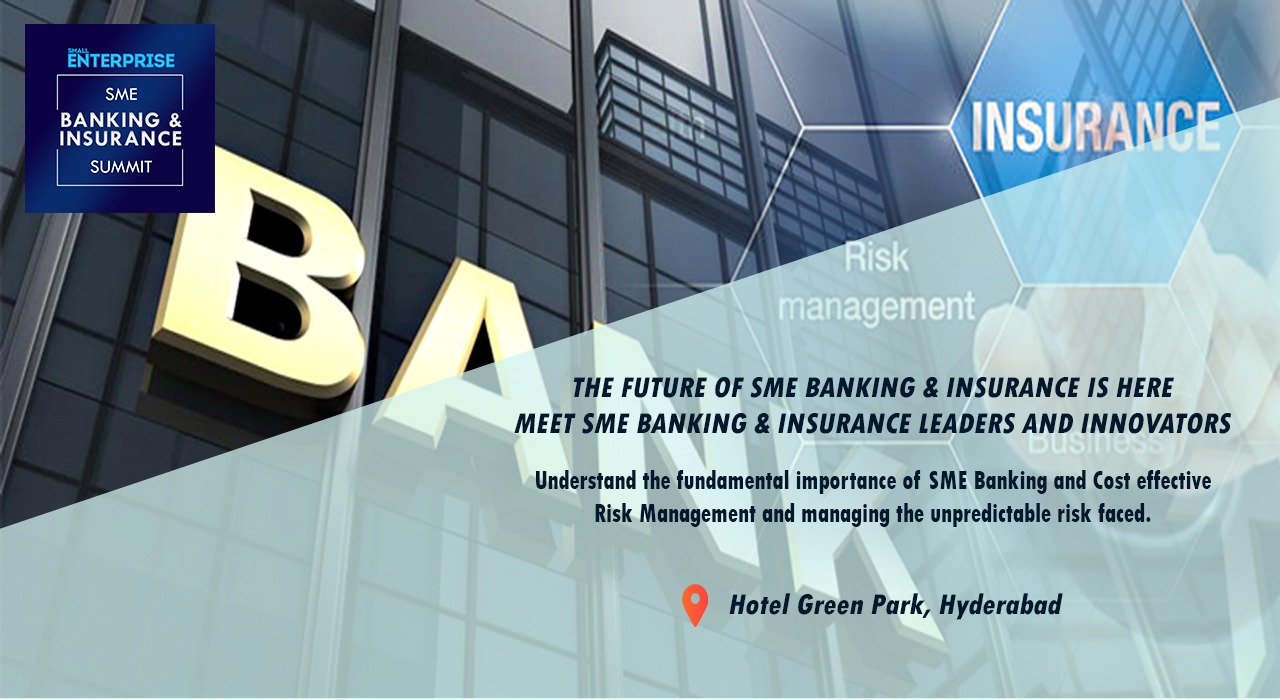 Aspire Media will be organizing Small Enterprise SME Banking & Insurance 2020 to provide a platform for SMEs to understand the fundamental importance of cost effective risk management and the role banking and insurance can play to help manage the unpredictable risks faced.
Small Enterprise SME Banking & Insurance Summit 2020 is a must-attend annual event that focuses on the challenges facing SMEs in the evolving retail financial services and business insurance landscape. The event will provide the perfect platform for SMEs to meet industry experts and work together to define a strategy and road map for successful SME banking and Insurance solutions.
Today's world of cross-border business, SMEs have more complex financial needs than ever before. Banks are harnessing data to better understand their SME customers and creating innovative products and services to meet their unique requirements.
In the era of globalization, SMEs continue to face greater uncertainties and with changing market conditions, the challenges are even greater. And SMEs don't need to be alone as insurance companies do offer value-added strategic advice on managing risks to survive and grow the business in the face of escalating and unpredictable risks.
It is becoming easier than ever before to find business financing and insurance as supply is gradually overtaking demand in a growing economy. Simplicity, speed and agility will become key for banking and insurance players in all areas - products, processes and customer relations. One of the fastest responses involves partnerships between banks and fin techs to pool their strengths and provide customers with additional services, beyond banking and insurance. Insurance is a necessary investment and not an ancillary cost. Insured SMEs are less vulnerable to financial losses in the face of a disaster.
The insurance industry is embarking on a phase of rapid evolution. Environmental, technological, and generational shifts are transforming how the industry defines risk and protection, sparking innovation, and disrupting business models. Insurers will talk about the Future of Insure at the Summit.