Events > Upcoming Event > Retail Leadership Summit (RLS) 2020
Back
Retail Leadership Summit (RLS) 2020
26 Feb 2020, 00:00 - 00:01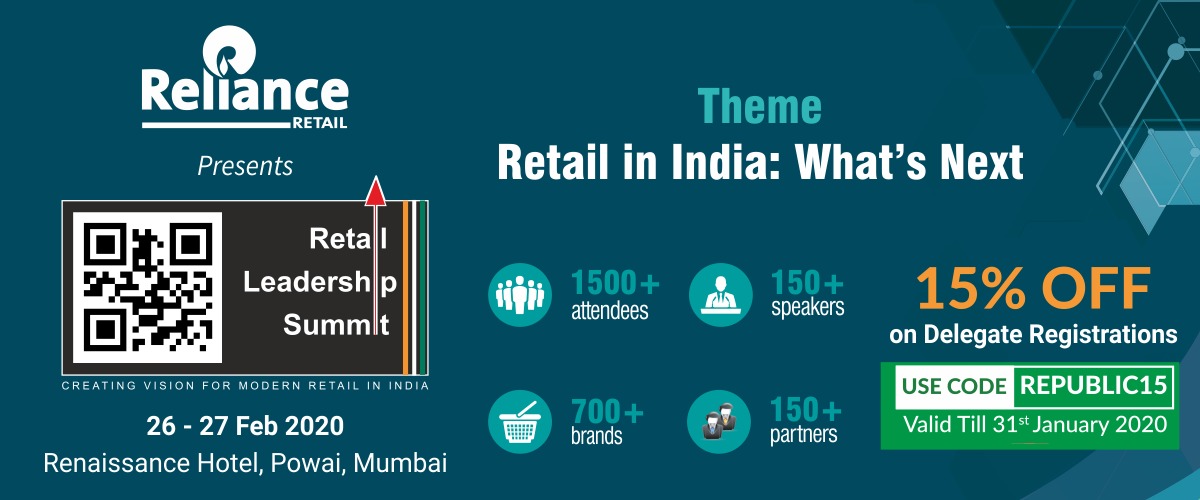 RAI will be hosting its Annual Edition of Retail Leadership Summit (RLS), India's largest gathering of retail leaders and retail service providers. Every year, RLS attracts more than 1500 retail leaders and professionals from across India and the globe. Those who have attended RLS in the past consider it as the ultimate knowledge sharing platform, where they learn about insights, best practices and trends that they can apply for improving their business efficiency and success. The flagship event usually receives a full house, with the auditoriums packed to their capacity with attendees eager to make the best of the exposure they are getting. I urge you to seize this opportunity and nominate delegates from your organisation at the earliest to avail of the discounts we are offering to members. So, register at the earliest to engage with the leaders of the retail industry, gain knowledge and witness history in the making as industry leaders convene to discuss Retail in India: What's Next
Date   - 26th & 27th Feb 2020
Venue – Renaissance Convention Centre, Powai, Mumbai
Web    - https://rls.net.in/
Theme - Retail in India: What's Next
The Indian retail industry has emerged as one of the most dynamic and fast-paced industries in the world. This is thanks to the entry of several new players, introduction of new technologies and rapidly changing consumer behaviour.
For retail businesses, the last five years were about adapting to the changes and preparing for 2020.
As 2020 arrives, it's time to revisit goals and envisage what lies ahead. As the consumers' relationship with a store and a brand continues to change, it's time to deliberate on the possibilities and recalibrate plans.Retail Leadership Summit 2020 will bring together the who's who of retail on a common platform to engage in an electric exchange of ideas on the way forward for the industry's various formats and functions….to collectively, envision the future.
Why Attend
100% Networking with Leading Retailers and Service Providers.
In-depth understanding of the dynamics that differentiate emerging markets.
Insight into how organized retailing grows organically in emergent markets and how indigenous retailers are influenced by global operators.