Siblings launch online business during the pandemic & make a success of it
Back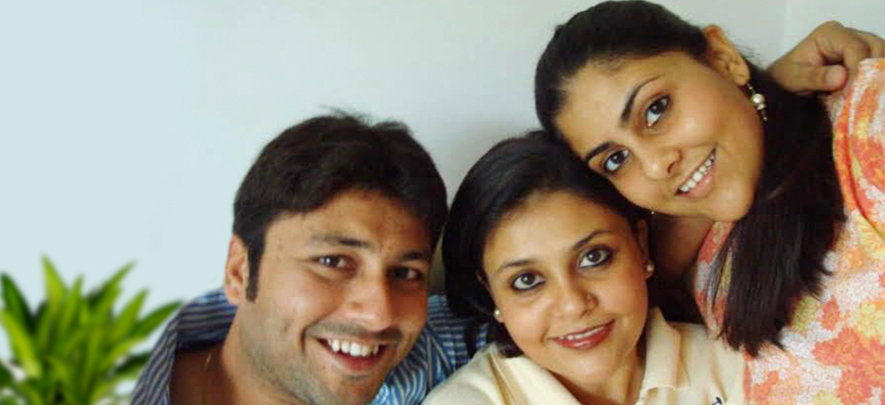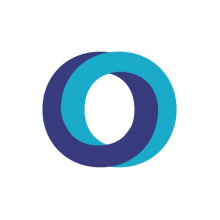 14 Sep 2020, 09:41 — 6 min read
To start a business during the pandemic is a bold decision. Find out how these Entrepreneur siblings have made their business successful with GlobalLinker's eCommerce platform.


Meet the entrepreneurs
Devli Sehgal, Shivani Kapoor and Laksh Bhatia started their business 'Amritam Global' during the lockdown. In Devli's words, their 3-month-old venture has been a 'Lockdown baby'. With the pandemic, their family's 25-year-old stud farm and travel business were severely impacted as racecourses were shut and travelling came to an abrupt halt. She shares, "Amidst the lockdown, we started looking for more viable business opportunities that could help us sustain our existing farm. We decided to change course and get into dairy because it was the dairy industry that was sustaining us all in crisis. Instead of the commercial dairy model, we opted to follow the traditional Indian model, wherein we only raise the native Indian cow breeds. Studies have found that the proteins present in the Indian breeds are far superior vis-a-vis the genetically modified cattle. We wanted to revive everything that is pure and traditional with the object of wellbeing as our priority."


She adds, "As per testing done from a European laboratory, our product is found to have the highest levels of Vitamin A, Vitamin D and Omega 3 fatty acids as compared to products of similar category available in the market. This is an important factor as studies claim that low levels of Vitamin D are linked to Coronavirus."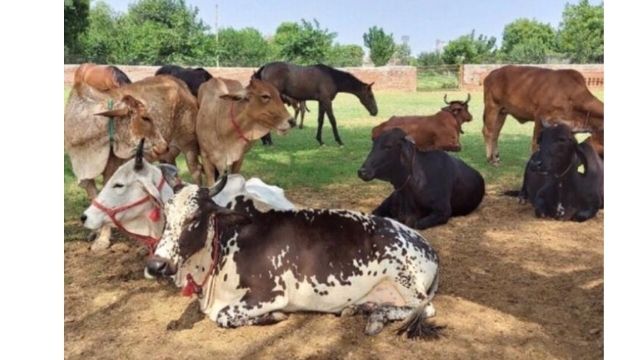 Desi cows
The Challenge
From the start, the founders were clear that they wanted to create a global online marketplace but lacked the technical know-how to do so. Initially, they created a simple Facebook page for 'Amritam Global' and wondered how they would find the right digital partners to take their business online. To their surprise, the folks at GlobalLinker got in touch with them. Devli shares, "When GlobalLinker got in touch with us, I was impressed. We were quite amazed to know of the kind of support that was being offered by GlobalLinker. It sounded almost too good to be true. They were putting it all on a platter for Small and Medium Enterprises."
The Solution
The process of creating an eStore was simple for Devli with GlobalLinker's eCommerce platform. She shares, "Our store was ready within a week and there are many more elements that we continue to add. GlobalLinker has been a blessing for us and took many of our headaches away on the digital front. The 'Amritam Global' online store beautifully showcases our primary products—Desi Cows Ghee, Desi Cows Buttermilk, Desi Vermi Compost and Herbal Ghee with 5 Ayurvedic herbs."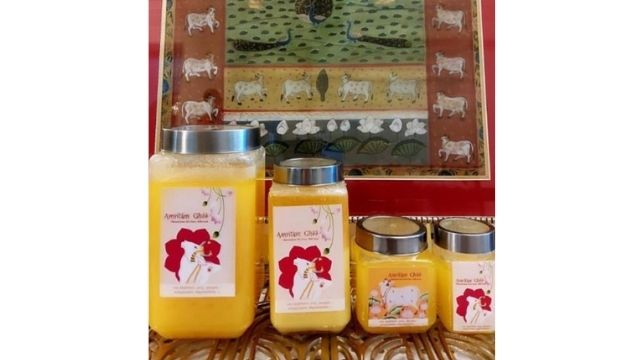 Results
Once the store was live, orders from India and even abroad starting coming in. Devli shares, "Our store has grown organically through word of mouth. We were getting orders first in Delhi, Gurgaon and then it grew pan India. We also got our first international order from the US, which we hadn't anticipated. Honestly, had GlobalLinker not been there, we would not have been able to capture that order. They have helped us grow substantially, not only in the domestic market but also in reaching the international market. GlobalLinker, true to its name, has linked us globally!"
GlobalLinker — An ecosystem for growth
"GlobalLinker has really helped us launch our digital presence and also help us through the many issues small enterprises like us face at the start," opines Devli.
Spurred by the positive response to 'Amritam Global', the founding team is already thinking of upgrading their product design and focusing on growth. Devli shares, "Now that we are getting approached by international markets and we are looking at healthy growth, we are redoing our packaging and design and we are copyrighting them. GlobalLinker is helping us with our reimaging."
From ideation to implementation, GlobalLinker has really helped us. The team at GlobalLinker has really helped us every step of the way. GlobalLinker, true to its name, has linked us globally!.
She adds, "We are going to launch a marketing campaign in a month's time. As a platform, GlobalLinker inspires a lot of trust and confidence in the minds of customers. Since GlobalLinker has created a large eCommerce ecosystem, even buyers are comfortable with online transactions. This doesn't happen on standalone websites. With GlobalLinker, not only do we have a digital presence but for other requirements also, we post on the platform—whether we want to source something or have some queries – it's a very nice and interactive solution. We get a lot more mileage from the entire GlobalLinker ecosystem."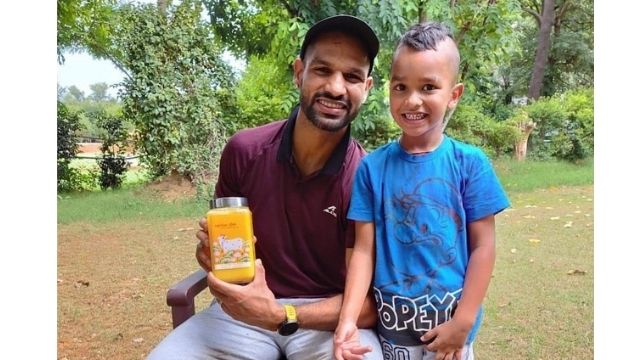 Cricketer Shikhar Dhawan & his son with Amritam Ghee
Final word
With orders coming in, Devli is happy with the growth trajectory of their business. She declares, "We are just about 3 months old. This has been a lockdown baby. We are very happy with what we have achieved in 3 months. From ideation to implementation, GlobalLinker has really helped us so that we can focus better on production. We are a small organisation trying to make a big difference through our best efforts and the team at GlobalLinker has really helped us every step of the way."
Visit the Amritam Global eStore -- https://www.amritamglobal.com/
Also read: 4 phenomenal brands powered by women entrepreneurs and GlobalLinker

Disclaimer: This article is based solely on the inputs shared by the featured member. GlobalLinker does not necessarily endorse the views, opinions & facts stated by the member.
Posted by
GlobalLinker Staff
We are a team of experienced industry professionals committed to sharing our knowledge and skills with small & medium enterprises.
More Articles by this author