Can I register my new manufacturing business as LLP in india?
Back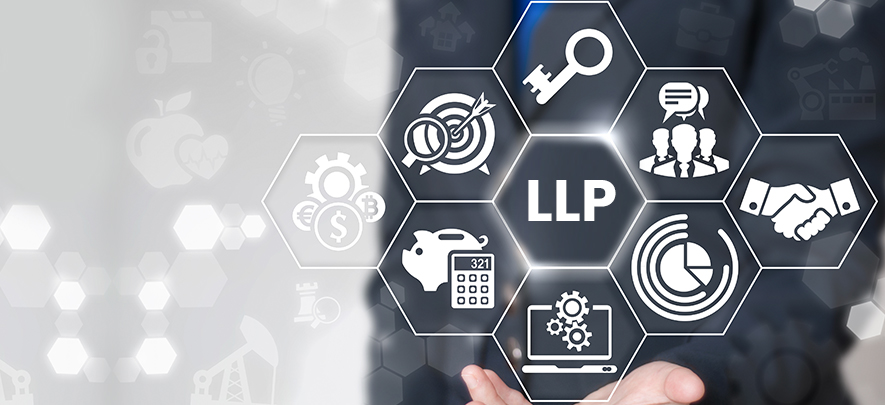 15 Oct 2020, 10:24 — 6 min read
Do you own a manufacturing business? You have a reason to smile now!
We have received a lot of questions such as 'can LLP do manufacturing business?' 'can a manufacturing business do LLP incorporation' and many more. Go through this blog. We will clear all your doubts regarding this.
Also read: Company incorporation for startups
To start with, let's discuss what a limited liability partnership (LLP) is.
What is an LLP? Why are the benefits of registering as an LLP?
An LLP is a kind of business formation in India. This form of business widely prefers by aspiring startups who want to take their businesses to the next higher level with funds. The concept of LLP was introduced in India in 2008 by introducing the Limited Liability Partnership Act. Likewise, Section 2(1) (e) of the Act defined LLP as a business that included every trade, service, profession, and occupation.
Many regular partnership firms prefer to register themselves as LLPs because of their attractive features and additional benefits such as-
Protection of limited liability available to the partners, with the flexibility for organising the internal company structure as a partnership
Protection of business name
Ease of business listing with the RoC ( Registrar of Companies)
An LLP enjoys a better professional recognition among the clients, with the comparison on a partnership firm
Recognition under the flagship "Startup India – Standup India scheme" of the Central Government
Also read: Private Limited Company or Limited Liability Partnership: Which one to choose?
Strong MCA move impacted manufacturing business
The MCA (Ministry of Corporate Affairs) imposed certain restrictions on the manufacturing businesses vide their memo on CRC/LLP/e-Forms dated 06.03.2019. The memo stated that-
Manufacturing activities do not satisfy the definition of 'Business' mentioned in the Limited Liability Partnership Act, 2008.
Similarly, on this ground, businesses that mention manufacturing and allied activity as their main activity will bar from LLP Registration.
This memo raised doubts about the status of more than 12000 active LLPs that were already into the manufacturing sector.
Widespread criticism by ICSI
The MCA was heavily criticised for this move. The ICSI (Institute of Company Secretaries of India) raised strong objections against this restriction and submitted a representation on 8th April 2019. In the representation, it said- "It has been noticed that in recent times the manufacturing businesses are being restricted from incorporating as LLP on the ground that manufacturing activities do not fall under the definition of `Business' as per the Limited Liability Partnership Act, 2008. Similarly, the conversion of private and unlit companies into LLP has restrictions now on the same grounds."
Withdrawal of the MCA memo
Considering the Strong objection raised by the ICSI and the media, the MCA decided to withdraw the controversial memorandum with effect from 17th April. The MCA said in a message posted on its official site- "Manufacturing & allied activities were restricted in LLPs vide OM (Office Memorandum)… dated 06.03.2019. This OM invoking the restriction regarding manufacturing & allied activities has been withdrawn with immediate effect"
Therefore, the businesses with manufacturing and allied activities can now be registered as a limited liability partnership as per the provisions of the Limited Liability Partnership Act, 2008.
However, there was one apprehension in the industry spheres. A section raised doubt if a manufacturing business having LLP incorporation would still be allowed to operate as an LLP if it scaled up its operations on a later date. Moreover, the MCA soon came up with a clarification. It announced that it would fix a threshold limit of annual turnover or share capital for a manufacturing unit intending to do LLP registration. Further, these guidelines are expected to be similar to those issued for OPCs (One Time Companies) and other such small companies.
Good news for manufacturing Business!
The withdrawal of the MCA memorandum dated 06.03.2019 meant that manufacturing businesses can now register as limited liability partnerships.
Additionally, if you have a business related to manufacturing and allied activities and you wish to incorporate it as an LLP, Vakilsearch can help you through the LLP incorporation process.
Also read: How to register an LLP in India?
To explore business opportunities, link with us by clicking on the 'Connect' button on our eBiz Card.


Image source: shutterstock.com
Disclaimer: The views and opinions expressed in this article are those of the author and do not necessarily reflect the views, official policy or position of GlobalLinker.
Posted by
Vakilsearch Staff
Greetings! We would love to work with you and your company. We look forward to connecting with business houses and MSME's.
More Articles by this author