Events > Upcoming Event > E-invoicing and Upcoming Changes in GST Returns
Back
E-invoicing and Upcoming Changes in GST Returns
04 Aug 2020, 11:30 - 12:30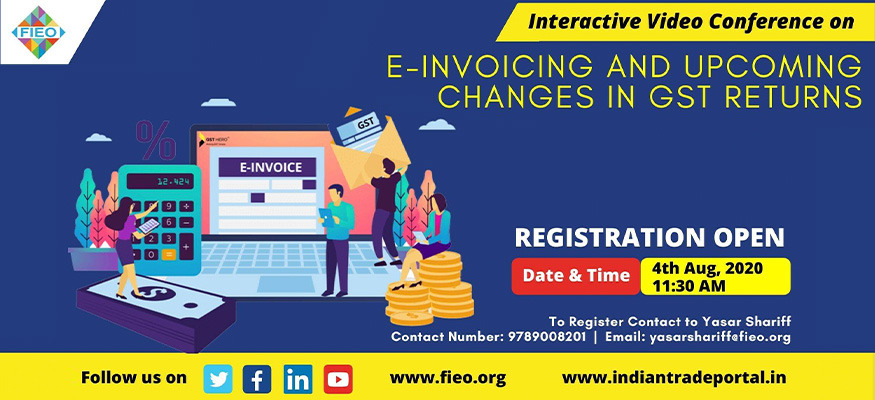 The Indian Government is likely to implement E-invoicing in a phased manner from 1st October 2020, which shall be mandatory for companies with a turnover of INR 500 Cr or more. The Government is also expected to introduce a new version of the Application Programming Interface (API) for the same. 
To understand recent developments in E-invoicing requirements and its related aspects, Federation of Indian Export Organisations [FIEO] is organising a FREE knowledge session on 4th August 2020 at 11:30 AM.
The knowledge session will also touch upon the following topics:
Upcoming changes regarding current GST returns
A recent development to promote Ease of Doing Business like the introduction of Truant Scheme, 24/7 clearance, an online certificate of origin, etc.  
Prior registration is mandatory, latest by 3 August 2020.
Interested exporters are requested to send their confirmation by email to yasarshariff@fieo.org or mobile 9789008201