WeP BP 2100 Billing Printer
25,725.00 /Unit
Brand name:

Customisable:

GST Verified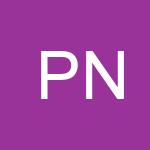 + Connect
Summary
Introducing WeP BP2100 the latest addition to the range retail billing printers from WeP solutions Limited. The BP 2100 is a high volume Electronic cash register and advanced billing printer. It is sturdy and highly reliable. It has numerous features that make it ideally suitable for medium sized establishments. BP 2100 comes with feature 51 hot keys, external printer connectivity, cash drawer, Pendrive, Continuous weighing scale connectivity, Customer display etc.
Additional Information
Features

Stores up to 21000 items or PLU's
51 hot keys
59 keys keyboard: Separate keys for alphabets and numbers.
Prints bill on 3 inch roll paper
8-line liquid crystal display
Print speed 50 mm/sec i.e. 10 bills per minute
99 departments
250 salesman/waiters & 250 tables
Kitchen Order Ticket(KOT)
Payment mode option available
Split payment mode option available
Calculator billing based on Rate & Quantity
Two quantity option mode available
Maximum quantity which can be billed is 9999.999
15 measurement units
Provision for 15 cashiers
Forward and Reverse tax option
Indian Rupee Symbol printing
KOT printing through external bill printer
External printer connectivity through Ethernet /Serial.