VLCC Ayurveda Kesh Ayur Shakti Hair oil 100ml (+20ml Free)
130.00 /Unit
Brand name:

Customisable: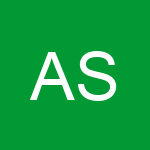 + Connect
Summary
VLCC - VLCC Ayurveda Kesh Ayur Shakti Hair oil 100ml (+20ml Free)
Additional Information
Product Description
The revolutionary VLCC Ayurveda Kesh Ayur Shakti Hair oil has the natural goodness of 20 powerful herbs and oil to nourish and strengthen hair roots and promote healthy hairs. The formulation is free from mineral oils
Factors affecting Hair:
Breakage of dry damaged hairs is one of the most common concerns of Hairs.
Exposure to harmful environmental Factors like Heat, Radiations & Humidity can make hair frizzy and un-manageable.
Exposure to harmful urban Pollutants like Fumes, automobile emissions and Tobacco can make hairs dry and frizzy.
Lack of nutrition and sufficient care - Beautiful, Healthy hair requires nutrition from within and in today's time, dietary deficiency or unavailability of these nutrients in regular Hair care product can be damaging
Benefits
No mineral oils. Sesame oil based.
Paraben Free. 100% Natural
Stronger, nourished hairs for less Hair fall
Beautiful, long and strong hairs
Key Ingredients
Bhringraj is a wonder herb known to activates hair roots, rejvenating and revitalizing hair follicles to facilitate hair growth. It acts as an anti-inflammatory agent on scalp to remove the smell and itchiness. It is very effective on dry and dull hair giving it the nutrients it has been missing out.
Brahmi has been know to strengthening the hair follicles. It's massaging is beneficial in checking dandruff, itchiness, formation of split ends and flakes. Brahmi nourishes scalp and provides proper nutrients to the hair follicles, invigorating hair growth.
Mulethi deeply cleanses scalp and hair, removing the sebum and making hair look shinier. It acts as an anti-bacterial agent to help treat scalp infections. It works great on great on oily scalp and controls frizz and hair fall.
Olive oil is rich in vitamins A, E and antioxidants to help protect the keratin in hair and seals in moisture. In cases of brittle ends or frizzy curls that feel more like steel wool than they do soft locks, olive oil can help soften hair. Olive oil is also beneficial in case of dandruff, commonly caused by a fungus.
Coconut oil is an excellent conditioner and helps the re-growth process of damaged hair. It provides the essential proteins required for nourishing and healing damaged hair. The vitamins and essential fatty acids naturally found in coconut oil nourish the scalp and help to remove sebum build-up from hair follicles.
The anti-bacterial property of neem helps to treat scalp infections, dry scalp, dandruff and hair fall issues.
In addition, the anti-microbial properties reduces redness/ inflammation of scalp and the blood purifying properties address the root causes of hair loss, thereby stimulating the growth of healthy strong hair.
Wheat germ oil is comprised of long-chain fatty acids that give it emollient properties, to relieve dryness , add softness and moisture to your hair. The vitamin B found in wheat germ oil promote the new growth and formation of new tissues, thus it helps to promote new hair growth both in terms of length and the volume of the hair.
Tulsi helps in treating scalp irritations & itchiness by nourishing dry scalp. It is an effective anti-microbial to help fight dandruff.
It also promotes hair growth and reduces hair fall by improving blood circulation through scalp.
How To Use
Apply appropriate amount as per requirement.