Solid Perfume Raat Ki Rani 3.2g
3,800.00 /Unit
Brand name:

Customisable: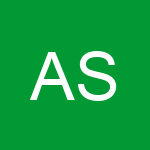 + Connect
Summary
Forest - Solid Perfume Raat Ki Rani 3.2g
Additional Information
With the exquisite Raat Ki Raani or 'Queen of the Night', as its base, it lends it an intoxicating fragrance. This 100% natural perfume is infused with mango and mahua butter and is absolutely alcohol free. Cased in an easy to use, solid formulation, it can be easily applied anywhere, anytime.