Skin Brightening Haldi & Chandan Facial Kit
299.00 /Unit
Brand name:

Customisable: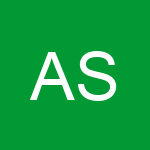 + Connect
Summary
VLCC - Skin Brightening Haldi & Chandan Facial Kit
Additional Information
Product Description
VLCC Ayurveda Double Power Double Neem Skin Purifying Face wash
Dust, pollution and oily food that we live through impurifies our skin leading to pimples / acne, that take away the beauty of your skin. Purify your skin with VLCC Ayurveda Double Neem Deep Pore Cleansing face wash - a unique formula, endowed with the Power of Double Neem! Neem is also known as a 'wonder tree' for the multiple benefits its gives. Neem leaf has anti-fungal and anti-bacterial properties which is essential for oily and acne prone skin. It also has Vitamin C which removes dullness and impurities and makes the skin look fresh. Neem Oil on the other hand has antioxidants with high efficacy that remove acne causing bacteria and acts as a skin conditioner
USP
Paraben Free & Synthetic Colorant Free Soap Free Ayurvedic Formulation
VLCC Punarnava Astringent is a unique astringent enriched with the natural goodness of Almond, Lemon, Honey and Aloe Vera. Its extracts deep cleanse, tone and refresh the skin. It helps in tightening pores and also works as an antiseptic astringent thereby preventing breakout of pimples in oily skin.
VLCC Lavang Moisturiser: Clove (lavang) contains a compound called Eugenol which has anti-bacterial properties. Hence, when Clove extract is blended with extracts of other plant-derived skin purifiers like Neem and Pineapple it becomes a potent concoction that fights against conditions like cystic acne and kills the infections, thus reducing swelling. Combining the benefits of these natural ingredients with its non-greasy, light-weight conditioning formulation, VLCC has created this delicate moisturiser that with daily use helps reveal clear, smooth skin.