Pro Eye Smudger Brush
900.00 /Unit
Brand name:

Customisable: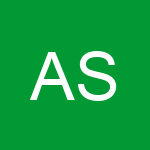 + Connect
Summary
Pro-tip:
Out of eyeshadow? Dip the Pro Eye Smudger Brush into your favourite shade of lip gloss and apply over your lids.
Additional Information
A multi-tasking pencil-shaped brush with fine, natural fibres, ideal for defining the eye crease, highlighting the inner corner of the eye, smudging eyeliner, and blending shadow onto the lid. It is the perfect partner for creating smokey eye looks.