Peel Off Nail Lacquer
350.00 /Unit
Brand name:

Customisable: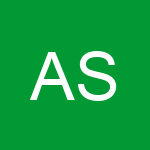 + Connect
Summary
Peel Off Nail Lacquer is a mildly drying formula. If you have dry cuticles, we recommend oiling them overnight with our C7 Argan Oil as well as moisturizing during the day with our Fruit Drop Hand Cream.
Additional Information
We bring you a revolutionary Peel Off Nail Lacquer – apply in one second, strip it off in the next, change lacquers like you change shoes. Our patented water-based formula gives you the same intense color and high-gloss as our Luxe Nail Lacquer. The difference is – Peel Off doesn't smell like nail lacquer, and it doesn't need any remover to come off. In just a few seconds, peeling is guaranteed to be your new way of living.