Pouch Product Packaging
1.39 - 6.93 /Unit
Brand name:

Customisable:
(Estimated time to fulfill an order)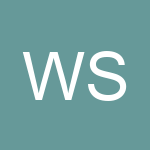 + Connect
Description
Conveniently order your PRODUCT PACKAGING requirements at www.entrepouch.com. FREE SHIPPING available nationwide in the Philippines.
www.entrepouch.com
Unit 107 Pearl of the Orient Tower, Roxas Blvd., Ermita Manila, Philippines
9am to 6pm (Mon – Sat)
(02) 8353-5428; (02) 8400-7896 & (02) 8400-7869
0906-2255909 & 0923-2627722
Customized Packaging with 5000pcs. Minimum Only.
Nationwide Free Shipping.
Low Cost Packaging.
Trusted Packaging Brand.
Yes We also do Customized Pouch.
http://entrepouch.com/customized-pouch/