VLCC Ayurveda Hair Fall Control Shampoo
70.00 /Unit
Brand name:

Customisable:

GST Verified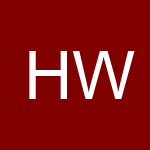 + Connect
Summary
VLCC - VLCC Ayurveda Hair Fall Control Shampoo
Additional Information
Product Description
VLCC Ayurveda Hair Fall control shampoo is enriched with extracts from powerful herbs like Amla, Brahmi and Shikakai to nourish hair roots, strengthen weakened hairs and reduce hair fall due to breakage. Amla gives strength to the hair follicles and nourishes them from the roots. Brahmi provides nutrients to hair and helps invigorate hair growth.
It perfectly removes all the dirt and grime from hair and scalp. It also removes excess oil from hair and scalp and snatches moisture from hair. It removes tangling of hair and makes hair smooth.The shampoo is free from paraben.
Features:
Enriched with the goodness of Tulsi, Lemon, Amla and Shikakai
Helps in hair nourishment stops hair fall
Has anti-microbial properties to help fight stickiness on scalp and dandruff
Smoothens hair and removes dirt from scalp.
Hair Problems:
Breakage of dry damaged hairs is a common cause for Hairfall
Excessive chemicals on hairs (Present in Cosmetic Haircare Products), Chemical treatments of hair can weaken hair roots
Lack of nutrition - Could be due to dietary deficiency or unavailability in regular Hair care products
Exposure to harmful environmental Factors like Heat, Radiations & Humidity weaken hairs, leading to fall
Benefits
Makes Hair stronger against stress
Nourishes from root tips
Healthier Fibers and hair follicles
Repair Split ends
Key Ingredients
Amla is rich in Vitamin C, Iron and Carotene content to stimulate hair growth and help halt pre-mature greying.. It also contains essential fatty acids to make fibers strong and strengthen hair follicles, to help control hair fall. Amla serves as a natural hair conditioner, thereby adding volume to hair
Brahmi has been know to strengthening the hair follicles. It's massaging is beneficial in checking dandruff, itchiness, formation of split ends and flakes. Brahmi nourishes scalp and provides proper nutrients to the hair follicles, invigorating hair growth.
Shikakai is known since ancient times to be rich in antioxidants and vitamins A, C, K, and D, which help nourish hair and keep it healthy. It soothes the scalp, nourishes follicles and prevents hair fall by restoring scalp health.
Shikakai is a natural mild cleanser and helps add shine to your hair while also making it much more manageable.
Tulsi helps in treating scalp irritations & itchiness by nourishing dry scalp. It is an effective anti-microbial to help fight dandruff.
It also promotes hair growth and reduces hair fall by improving blood circulation through scalp.
How To Use
Gently massage shampoo into wet hair and scalp.
Leave for 2-3 minutes and rinse thoroughly.
Repeat if required.
For better result use along with VLCC Ayurveda Conditioner.