VLCC Ayurveda Baby Massage Oil
90.00 /Unit
Brand name:

Customisable:

GST Verified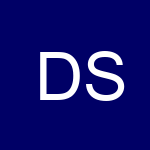 + Connect
Summary
VLCC - VLCC Ayurveda Baby Massage Oil
Additional Information
Product Description
Parents today are looking for products that are natural, pure and gentle for their babies.
VLCC- a pioneer wellness brand since 1989, with its foray into the Ayurvedic range of products brings together this ancient Ayurveda wisdom with its own expertise. We know your baby's smile means the world to you and we also recognize the fact that it goes a long way in the overall growth and development of your baby's body and mind. With formulations that are natural and thoughtfully chosen for baby's delicate skin we seek to provide holistic wellness for your baby, with our all new Baby Care Range!
Key Ingredients
Basil leaves contains a lot of antioxidants that help to promote healthy and glowing skin, it also contains anti-inflammatory and antibacterial properties that heal skin and minor skin damages.
Almond oil is rich in Vitamins (A, D, E), fatty acids (linoleic acid, oleic acid and ursolic acid) and a few minerals (zinc, calcium, potassium, and magnesium). It helps moisturizing the skin and thus can also be applied day and night time to baby. Due to the presence of ursolic and oleic acids; it reduces skin inflammation and heals skin cells.
Olive oil is loaded with fats that are healthy, phenolic antioxidant Vitamin E, oleic acids and squalene that are all extremely important in maintenance of skin tone . Massaging with olive oil helps to calm the baby and ensures he/she gets proper sleep and thus helps to improve his/ her overall health.
Ayurveda states Cows Ghee is best of all Ghee. It is an excellent body massaging agent - gives a silky smooth skin. Ghee can hydrate naturally dry to super dry skin very well. It contains all good fatty acids that are essential to induce hydration in our skin cells. It basically purifies the entire system and seals in natural moisture of the skin.