S H A H I T A J Designer Multi-Colored Brocade Unisex Kids and Adults Pagdi Safa or Turban for Fashion Shows & Events (DT836)
4,799.00 /Unit
Brand name:

Customisable: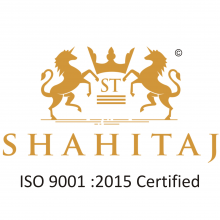 GST Verified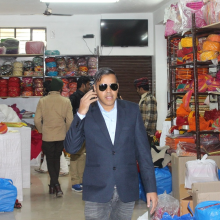 + Connect
Summary
Please note that products process usually takes 2-3 days and transit time shall be around 5-20 days depending on the location.
Traditional item.
Handcrafted product.
Product design or color may vary depending on the availability.
Additional Information
Art and craft has been an integral part of Indian ethos since ages. It is this ancient tradition and heritage that we at Shahi Taj strive to keep alive. A pioneer in Indiantraditional head accessory industry, we not only cater the Indian domestic market but is also leading exporter of turban, safa, pheta and pagdi. We have years of experience in manufacturing traditional ethnic turbans which are perfect for all occasions. Designing as per your outfit. This product is beautifully crafted using superior quality thread.