Listing added to your shortlist. View Shortlist
Life Shield HFFR Cables 1.0 SQ. mm Halogen Free Flame Retardant 180 m
2,834.00 /Unit
Brand name:

Customisable: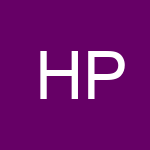 + Connect
Summary
Product Code : WHFFZNKL11X0
Quick Overview
Application : Energy Cables for Internal electrification and power Supply to all electrical operated equipments (eg. Fans/Lights/ Aplliances etc).
Type : Special Polymer insulated Flexible Cables upto 1.1kv grade as per IS:694
Size : 1.0 to 6 sq. mm in Single core and for above sizes in S/C and Multi Core Sizes on request.
Additional Information
Quick Features
| | |
| --- | --- |
| Name of Commodity | Life Shield (HFFR) |
| Application | Energy Cables for Internal electrification and power Supply to all electrical operated equipments (eg. Fans/Lights/ Aplliances etc). |
| Type | Special Polymer insulated Flexible Cables upto 1.1kv grade as per IS:694 |
| Size | 1.0 to 6 sq. mm in Single core and for above sizes in S/C and Multi Core Sizes on request. |
Detail Features
| | |
| --- | --- |
| Superior protection for human safety | |
| High quality insulation compound | Non toxic, High Visibility in case of fire |
| Environment friendly | Environment friendly (0% Halogen) HFFR cables are made for specially formulated Polymer |
| Ideal for multistoried, commercial complex, Large enclosed space | |
Technical Specification
BASIC FEATURES
| | |
| --- | --- |
| Type | Flame Retardant Low Smoke Halogen |
| Core | Single Core |
| Size ( sq (mm) ) | 1.0 |
| Color | Black |