HMS 1 Steel Scrap 1 ISRI code 201 & 202 - HMS 2 Steel Scrap ISRI Code 2
Price on Request
(Estimated time to fulfill an order)

Thiruvananthapuram, India
GST Verified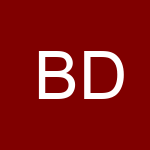 + Connect
Description
Hello,
We are Barosquare Associates Private Ltd, Importers and Exporters located in India. We would like to buy HMS 1 Steel Scrap 1 ISRI code 201 & 202 - HMS 2 Steel Scrap ISRI Code 203, if you are interested to Trade please let us know in detail.
 Our requirement is as follows:
Quantity required : 3000 ton/ month for one year.
Port of Discharge : Riyadh, Kingdom of Saudi Arabia
Incoterms Terms : CIF
Payment Terms : Letter of Credit