Arteffects-Glitter Obsession
350.00 /Unit
Brand name:

Customisable:

GST Verified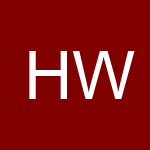 + Connect
Summary
Accent nails are a long-standing trend that you can achieve with our ArtEffects Nail Lacquer: paint all ten nails with the lacquer of your choice, and apply ArtEffects to highlight the middle two fingers of each hand – your accent nails!
Additional Information
Pearly glitters, glittery neons, metallic swirls, sandy textures, golds of every shade – unleash your inner artist with our ArtEffects Nail Lacquer. Designed to effortlessly coat your nails with your chosen effect without drying or damaging the nail bed. For gorgeous, Instagram-ready nails in a little glass bottle.