1,CarboEthoxyPiperazine
100.00 /Unit
Brand name:

Kubo Combustion Efficiency Chem Pvt Ltd

Customisable: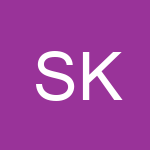 + Connect
Summary
Storage:

It should be stored in a cool dry area and away from direct sun light. Material stored under Nitrogen.

Packaging:

Packed in 180 Kgs. Nett HM-HDPE Drums

Handling & Safety:

Wear protecting clothing, goggles and gloves. Absorb material spilled on the floor with absorbent granules. Fight fire with chemical Carbon dioxide or DCP extinguisher.

First Aid:

In case of skin contact, immediately wash exposed area thoroughly with soap and water for at least 15 minutes. In case of ingestion or eye contact seek medical attention immediately.