O' RINGS
100.00 /Unit
Brand name:

Customisable: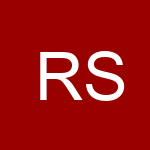 + Connect
Summary
An 'O' ring is a simple and versatile ring-shaped packing or sealing device with a circular cross section, from which the "O" in its name is derived. 'O' rings function as compact and reliable sealing devices by absorbing the tolerance stackup between closely mated surfaces in both dynamic (moving) and static (stationary) applications.
The 'O' ring is the most common type of fluid seal. An 'O' ring's simple design lends itself to a multitude of sealing uses, including static, reciprocal, oscillating, and dynamic applications at low speed and pressure.
'O' rings are manufactured from a variety of elastomers which are blended to form compounds. These compounds exhibit unique properties such as resistance to certain fluids, temperature extremes and life.
Additional Information
Applications
Today, billions of 'O' rings are used for almost every conceivable sealing application, including fluid power, fluid containment, and a wide variety of non-sealing applications. They are used to seal pumps, valves, cylinders, and fittings in passenger cars, trucks, aircraft, farm equipment, generators, compressors, gas-springs, automobiles, LPG regulators, industrial hydraulic equipment, home appliances and plumbing.