Natural Fairness Chandan & Kesar Facial Kit (Combo of 2)
320.00 /Unit
Brand name:

Customisable: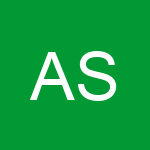 + Connect
Summary
VLCC - Natural Fairness Chandan & Kesar Facial Kit (Combo of 2)
Additional Information
Product Description
Chandan and Kesar are the two ancient herbs that are much renowned for their amazing medicinal properties. Kesar possesses antifungal properties and helps in fighting acne, while Chandan, on the other hand, is an antibacterial herb that gives your skin a soothing effect. These two herbs have been miraculously useful for the skin. Therefore, VLCC decided to blend together the properties of both these herbs into a facial kit. VLCC formulated this Natural Fairness Chandan And Kesar Facial Kit to make you experience a luxurious skin care treatment that infuses ayurvedic elements in your skin. You can buy a combo of two such facial kits in just 260 rupees.
VLCC's Natural Fairness Chandan And Kesar Facial Kit is endowed with the richness of Ayurveda. It's filled with the goodness of Chandan, Kesar, Licorice and Marigold extracts. Made with natural ingredients, the Chandan And Kesar Facial Kit has been doing wonders on all types of skin. This skin care treatment will help you achieve instant glow and be ready for any event in just no time. The contents of this kit are useful in providing an even tone to your skin. Along with a touch of glow and radiance, this formula also cleanses your skin and makes it lighter. Now, you will always feel ready to attend any event without the need to go to the parlor.
Benefits
The facial kit helps your skin attain both instant fairness and glow.
The Chandan And Kesar Facial Kit is a great exfoliator of skin impurities.
It removes blemishes, fine lines, acne and wrinkles effectively.
Key Ingredients
Every pack of VLCC's Natural Fairness Chandan And Kesar Facial Kit (Combo of 2) contains-
Chandan- Its application gives a soothing effect to your skin. It is useful in replacing dullness with glow and also fighting bacteria that cause skin problems.
Kesar- It exhibits both anti-inflammatory and antifungal properties. It helps in fighting acne and give your skin an attractive radiance.
Licorice extracts- They are useful in reducing dark spots and dark circles from under the eyes. They are also effective on rashes.
Marigold extracts- They work well on skin irritations and acne.
How To Use
STEP 1 :- Face Wash
Apply on wet face and neck. Massage gently in circular motion to work up a lather, voiding eye area. Rinse off thoroughly with water and gently pat dry.
Step 2:- Scrub
Use steady circular motions and focus on problem areas such as the t-zone, chin and corners of the mouth. Then rinse with lukewarm water and follow that with a splash of cold water to help tighten and close the pores. When finished, gently tap your face dry with a towel. Do not scrub or roughly dry your face.
Step 3:- Gel
Apply on clean skin and massage gently in a upward and circular strokes with wet finger tips for 8-10 minutes. Wipe off with moist cotton.
Step 4:- Cream
Apply generously on clean skin and massage gently in a upward strokes for 10 minutes. Wipe off with moist cotton.
Step 5:- Pack
Apply a generous layer on face and neck avoiding eye area. Leave it on for 20 minutes and wipe with moist cotton or rinse off.