Multifunctional Portable UV-Light Phone Disinfection Coating Box
Price on Request
Brand name:

Customisable:
(Estimated time to fulfill an order)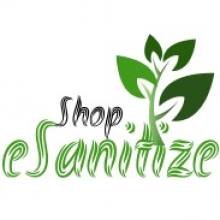 GST Verified
Description
KEY FEATURES :
UV Sanitizer- The sterilizer use bacteria-zapping UV disinfectant light targets in on those difficult to reach areas, eliminating germs and up to 99.9% of bacteria.Press clean switch to start sterilizing with indicator lights keeps green; Machine will stop automatically after 5 minutes while clean is finishing.
Large Sanitizing Space- eSanitize PhoneCube sanitizer be compatible with Cell phones up to 7 inches such as iPhone Samsung Nexus LG Motorola Sony HTC Huawei etc. Great for iPods, mp3 players, Bluetooth earphones, toothbrushes, watches, toys, pacifiers, eyeglasses, keys, jewelry and any other small objects.
Aromatherapy Function-Not only does the cell phone sanitizer can keep your belongs germ free, but also the uv sterilizer works like an aromatherapy diffuser. Simply add couple of your favorite aroma drops into inside, your phone will be freshen while sanitizing
Portable Sterilizer- The sleek, ergonomic and compact design of our Phone Sanitizer makes it easy to take with you, wherever you go. Specially this phone sterilizer is powered from laptop desktop power bank usb charger, you can sanitize your cell phone with its case whether at work home traveling or car.
Gift Choice- Presented in a stylish box, it's an ideal gift for germaphobes and must-have gadget for anyone who cares about hygiene.Also,The perfect gift for the germaphobe in your life.Best holiday Christmas gift for father, families and friends.