Listing added to your shortlist. View Shortlist
Morphy Richards Besta Black 40L OTG
11,445.00 /Unit
Brand name:

Customisable:

GST Verified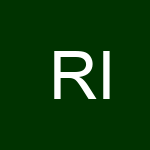 + Connect
Summary
Specification
Oven Toaster Griller (OTG)
Product Warranty:

2 years
Device Body Material:

Black Powder Coated Metal
Motorized Rotisserie:

Yes
Removable Crumb Tray:

Yes
Temperature Controller:

Yes
Package Dimension(l*b*h) in mm:

580*474*454
Additional Information
Overview
Presenting thr Besta Black range - Make what your heart desires.


Bake Mode - It has a revolutionary 'Smart Bake' technology to give the best results.




Motorized Rotisserie - For even grilling of your food




Keep Warm Function - To maintain proper food temprature after cooking.




Temprature Controller - To control the desired cooking temprature for all types of dishes.




120 min timer - for continous cooking without intervention.




Stay On - For continuous cooking.




Removable Crumb tray - Detachable crumb tray to collect food droppings and spillage during cooking. Also faciltate easy cleaning and protect bottom of the OTG chamber.




Illuminated Chamber - Get better visibility of how your favorite dish is coming to life.




Convection - Convection for uniform temprature distrbution.