Milk Thistle
999.00 /Unit
Brand name:

Customisable: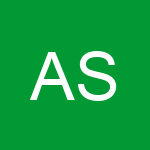 + Connect
Summary
VLCC - Milk Thistle
Additional Information
Product Description
Milk Thistle provides Silymarin, an active ingredient that possess various health benefits and medicinal properties.
It is a natural liver supporter and decreases damage to the liver caused by prescription medication or drinking alcohol.
Benefits
Decreases Alcohol Damage to Liver
Supports Liver
Key Ingredients
Milk Thistle
This species is an annual or biennial plant of the Asteraceae family. Originally a native of Southern Europe through to Asia, it is now found throughout the world. Milk thistle is taken by mouth most often for liver disorders, including liver damage caused by chemicals, alcohol, and chemotherapy, as well as liver damage caused by Amanita phalloides (death cap) mushroom poisoning, nonalcoholic fatty liver disease, chronic inflammatory liver disease, cirrhosis of the liver, and chronic hepatitis.
How To Use
One capsule twice daily or as directed by the health care consultant.
This product is not intended to diagnose,treat,cure or prevent any desease. Not recommended during pregnancy, lactation and other medicinal condition. Not for Medicinal Use.