Jo Lookbook
Price on Request
(Estimated time to fulfill an order)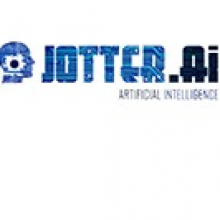 GST Verified
Description
JoLookbook – An Automated Intelligent Solution for Creation of Model Imagery
JoLookbook is an automated easy-to-use, game-changing solution, can be used by the fashion businesses to accelerate the creation of high quality fashion model imagery and improve the operational efficiency to better service their customers and sales channels.
Jotter's Jo Lookbook creates Digital Workforce which automates time consuming repetitive mundane tasks with consistent verifiable accuracy to augment the human workforce, thereby achieving faster time to market at a fraction of cost.
How does it work?
The superior algorithm of Jo Lookbook delivers High resolution product on model fashion imagery at a fraction of time and multifold reduction in cost with respect to traditional photoshoots and photo editing work. Upload garment image and select your fashion models, skin tones, sizes and poses to match your product story. Cater to each customer segment by adding accessory and style to each garment image. Entice your customers with consistent High resolution images resulting in increased sales.
Advantages of Jo Lookbook
Faster GOTO Market
Cost Effective
More Sales