Insta Glow Diamond Bleach-6.6 GM
35.00 /Unit
Brand name:

Customisable: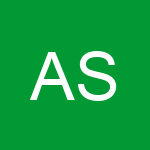 + Connect
Summary
VLCC - Insta Glow Diamond Bleach-6.6 GM
Additional Information
Product Description
Get natural glow and fair complexion with this Insta Glow Diamond Bleach from VLCC. This unique bleach not only bleaches facial hair to perfectly match the skin tone but also deeply purifies the skin and removes all impurities. This product will brighten up your skin tone and reduces wrinkles leaving skin youthful and fair.