home cinema installation
Price on Request
Brand name:

Customisable:
(Estimated time to fulfill an order)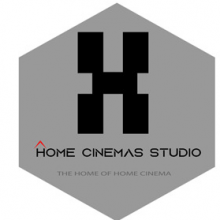 Dubai, United Arab Emirates
Description
Are you ready to experience the thrill of owning a state-of-the-art home cinema room or Home theater at an affordable price? Never before has the concept been so real and achievable. Whether you are trying to decide if you want a dedicated theater or you are ready to discuss the details home cinema Dubai can help. We also offer Luxury Home cinema Services in Dubai.
A home cinema room is a dedicated room in your home that eliminates distractions while providing an immersive experience for you and your family. Imagine a room that allows you to disappear from the world for a little while and immerses you in a movie, concert, video game or just a great Netflix binge.  when you really understand the effect of these escape rooms you will be wondering why you have not made the investment sooner. Home Cinema Dubai believes in the value of family time or just a room to escape into and reset yourself. We have some extremely budget-minded packages, complete with seating. Check out below and see if you agree that these experiences are a lot more than you realize