Hand / Fogging Sanitizer, Ethyl Alcohol
Price on Request
Brand name:

Customisable:

FIEO Registered Member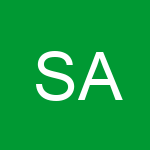 + Connect
Summary
Exporter and Distributor of Hand Sanitizers and Ethyl Alcohol in India and abroad
Additional Information
Sourcing of hand and Fogging Sanitizers from all
the major producers directly.
Ethyl Alcohol is used in the manufacturing of Sanitizers.
Whole-Sale Distribution rights across India to all
the Medical Stores and the General Stores.
Hand-Sanitizers are available in all the Packing Sizes.
Available for both Households and hospitals.