Epson LX-310 Dot Matrix Printer
11,199.00 /Unit
Brand name:

Customisable:

GST Verified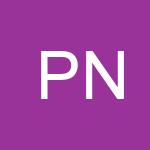 + Connect
Summary
A 9-Pin Narrow Carriage Impact Printer by Epson.
Additional Information
Engineered for unparallel efficiency the Epson LX-310 compact 9-pin performer comes armed with superior processing and print speed. Epson recognises how successful businesses require fast printing solutions and that's the reason why its LX-310 has been made to print up to 357 characters per second (12 characters per inch) in High Speed Draft Mode. Dependable, cost-effective and sturdy this printer boosts productivity and is perfect for busy work environments.