Eaton DX-RT 6000S
81,000.00 /Unit
Brand name:

Customisable:

GST Verified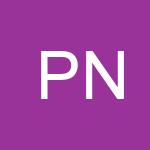 + Connect
Summary
Product Description

Eaton DXRT6KS-IN

Specifications
Eaton Part Code: 9104-12897XT1
Capacity: 6 kW
Battery : 16-20 Battery Adjustable
USER Manual : Yes
Input Cable : No
Output Cable : No
Dimension WxDxH (cms) : 43.8 x 8.62 x 57.3
Weight (KG) : 13.1
Additional Information
Product Features (USP)

IGBT Based Rectifier True Online Double Conversion
Rack & Tower Convertible, Higher power density (only 2u and <600mm depth for 10K)
Double Conversion Efficiency upto 95%.
Active Input Power Factor Correction 0.99.
Unity Output Power Factor.
Digital Charger Technology provides 0-12 A charging current.
Inbuilt OVCD (Over Voltage Cut-off device)
Adjustable Battery no's 16/17/18/19 and 20.
Paralleling upto 3 UPS's"

Applications

"Networking and Server Equipment
Small and Micro Data Centre application
Bio-Metrics/Radiology and Medical Equipment.
Security and Surveillance System/CCTV and CAMERA
Printer/IT-Load and PC's."


Warranty

2-year warranty on UPS and 1-year warranty on batteries. For Product warranty registration and service support, please reach out to Eaton on toll-free number: 1800 425 5758 or 1800 102 4620 and/or email on helpdeskelectrical@eaton.com