Eaton 9E IN 2 KVA UPS with internal Batteries - 48 V DC/4 battery UPS
35,000.00 /Unit
Brand name:

Customisable:

GST Verified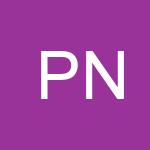 + Connect
Summary
Product Description

Eaton 9E IN 2 KVA Online UPS with internal Batteries - 48 V DC / 4 battery UPS

Specifications
Eaton Part Code: 9103-73887XT1
Capacity: 2 kVA
Battery : Inbuilt 9 AH* 4 No's
USER Manual : Yes
Input Cable : Yes
Output Cable : Yes
Dimension WxDxH (cms) : 32.4 x 50 x 46.4
Weight (KG) : 19.3
Additional Information
Product Features (USP)

IGBT based Rectifier True Online Double Conversion Robust design
Double Conversion Efficiency >91% & ECO mode efficiency up to 98%
100% load @ 0~40C operating temp.
Active Input Power Factor Correction 0.99.
O/P power factor 0.9 (O/P power factor 0.8 for long backup model)
Digital Charger Technology provides 02-10A charging current
Generator Compatible with Wide Input voltage window
Inbuilt OVCD (Over Voltage Cut-off device)
Applications

Networking/Server/Storage
Work from Home and School & office power backup requirement
Wiring Closets
Security and Surveillance System.
Industrial Automation Control.
Laboratory Equipment.
ATM/Telecom/Railway Signalling.

Warranty

2-year warranty on UPS and 1-year warranty on batteries. For Product warranty registration and service support, please reach out to Eaton on toll-free number: 1800 425 5758 or 1800 102 4620 and/or email on helpdeskelectrical@eaton.com