Bxl Cellular Resurfacing Scrub
999.00 /Unit
Brand name:

Customisable: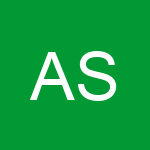 + Connect
Summary
Biotique - Bxl Cellular Resurfacing Scrub
Additional Information
This water-activated exfoliating cream with brightening botanicals removes dead skin cells, unclogs pores and keeps skin fair and even-toned. Powered by exclusive BXL Complex for the most energizing, nourishing and strengthening skin effects.

Benefits


BXL Cellular New Advance Repair with 10x Concentrated Repair Technology.


ORGANIC • NON GMO • VEGAN • GLUTEN FREE • PARABEN FREE • CRUELTY FREE.


Dermatologist Tested For Safety.