Having an active ecommerce store is one of the greatest business growth opportunities of our time. In an e­arlier article we explored if it makes business sense to build your own ecommerce store. In this article we will explain how easy it is to create your own e-store with GlobalLinker's ecommerce platform.


So, let's get started.


Creating a personalised online store with GlobalLinker's ecommerce platform is free and involves a simple 5 step process.

1.Sign in with your GlobalLinker account
2. Set up store
3. Add products
4. Add banners & customise colour scheme
5 Activate payment gateway and logistics

1. Sign in with your GlobalLinker account
Sign in to your GlobalLinker account, select 'Online Store' from the menu option and click on 'Create your own eStore'. If you don't have a GlobalLinker account, create one in less than a minute.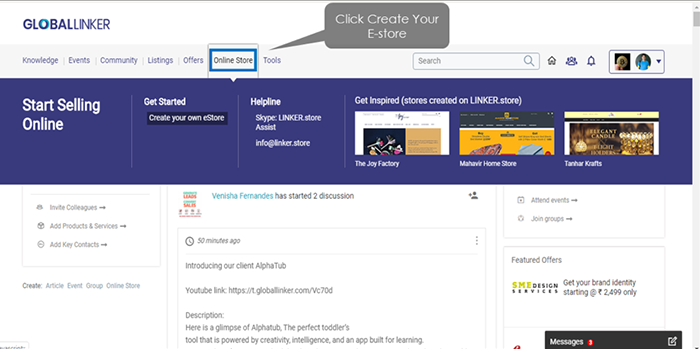 2. Set up store
Click on 'Get Started'. You will be directed to the 'Seller Dashboard'. Click on 'Create your store'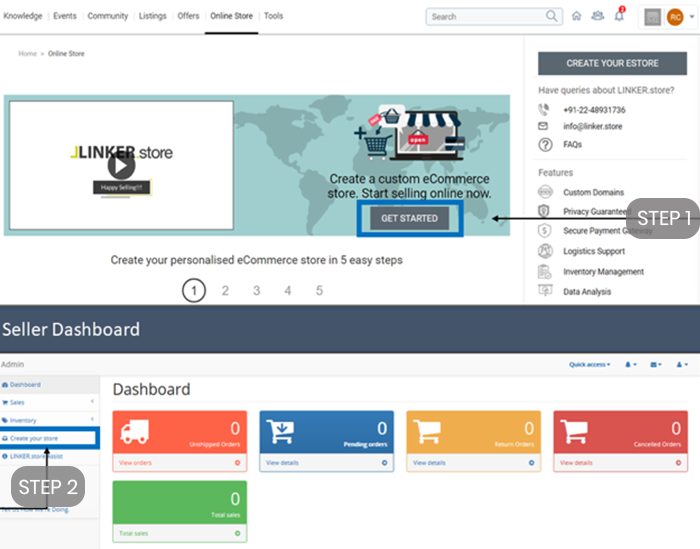 Now it's time to select a store name, add some basic details (including URL) and then select a theme template for your store.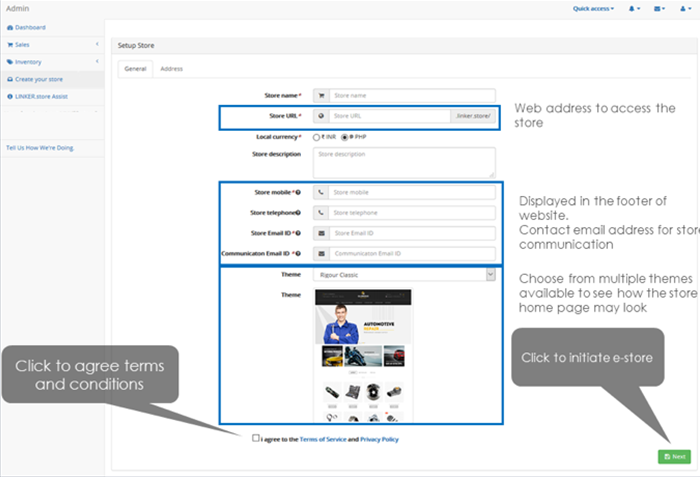 3. Add products
Next you can start adding your products by clicking on 'Inventory'. If you have few products, you can add manually via the 'Products' feature. In case of a large volume of products, it is recommended to click on 'Import products', download sample import format (excel sheet) and bulk upload your products and corresponding images. This excel sheet includes all product details. Here is an example of some of the important details that you would have to include if your product was canvas shoes for men.


Product Name: Men Canvas Shoes
Product Variant SKU (stock keeping unit/ Unique identification number): 1001
Category level 1: Men Fashion
Category level 2 (optional): Footwear
Category level 3 (optional): Casual
Product description: Make a perfect style statement with Groov shoes. Give your varying needs a simple taste of class, quality and comfort through stylish loafers, slip-ons and more. Made to suit all your occasions. Tip - Read: 7 ways to write product descriptions that sell
Attributes (optional): Brown
Variant: Size
Selling price: INR 1000
Quantity/ Stock: 8
Shipping time: 3 days





4. Add banners and customise colour scheme
Once your products are uploaded, you can customise your homepage and add banners and featured products as per your store theme.


Tip – Read: DIY product photography guide for small business owners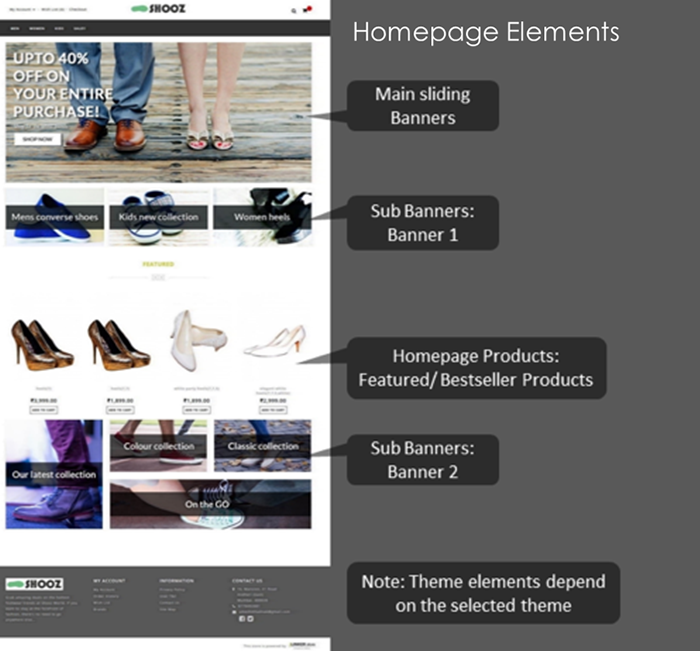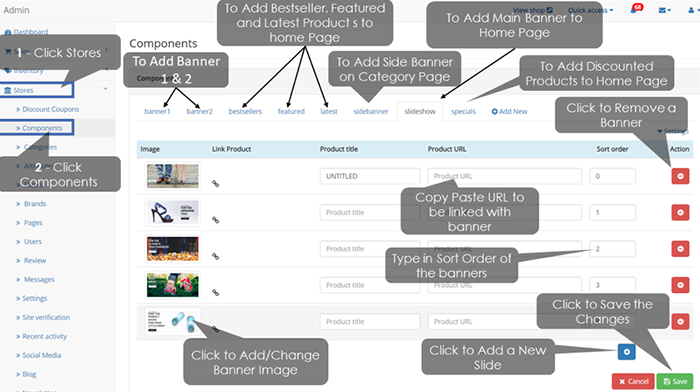 After adding the banners, on "View Shop" to open the e-store to review how your customer will be viewing it. You can change the colour scheme of the e-store easily by clicking on the "Yellow Blinking Dots"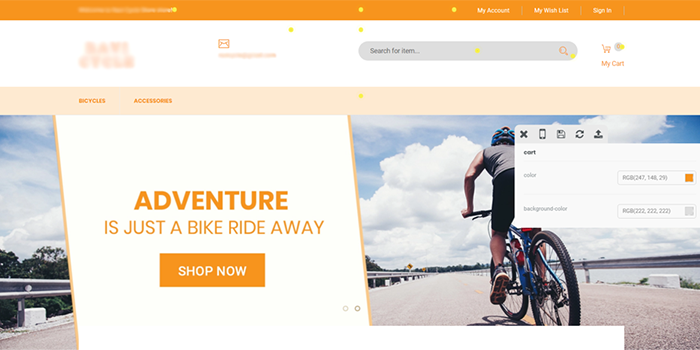 5. Activate payment gateway and logistics


Payment Gateway
To initiate online transactions conveniently on your e-store, GlobalLinker's ecommerce platform offers an integrated payment gateway at pre-negotiated rates with two payment providers:

- CCAvenue
- Razorpay

To activate payment options at the time of customer checkout, click on Stores >> Settings >> Payment










Logistics
Vamaship is the automated logistics partner on GlobalLinker's ecommerce platform which you can use. By enabling Vamaship, you can process shipping requirements for your orders right from the orders page. Both you and your customers can track the orders with ease. Vamaship is an optional third-party service and it is chargeable as per usage. To activate logistics option, click on Stores >> Settings >> Logistics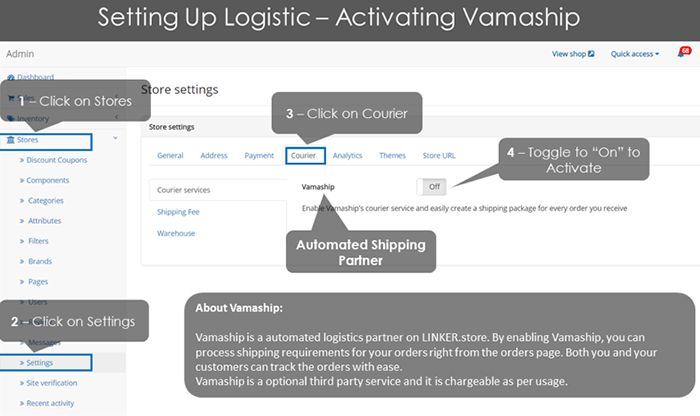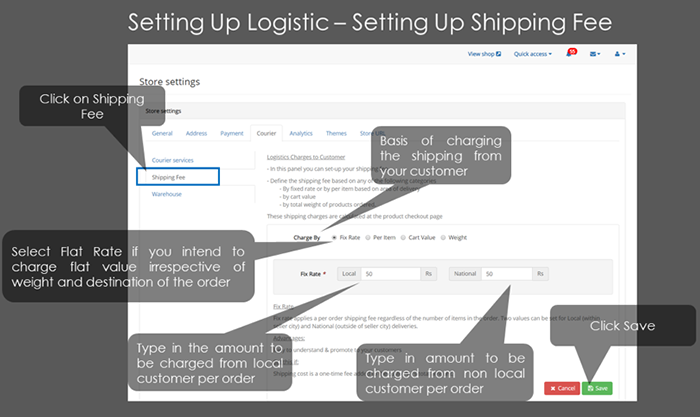 What's more, GlobalLinker's ecommerce platform supports the following features:


Customisable store url
Accept discount coupons at checkout
Charge customers for shipping at checkout
Web analytics to track store performance


One of the most important steps to scaling your business, is to access the vast online global market. And the easiest way to take your business online, is by creating a customised e-store for free with GlobalLinker.


As the new year beckons, it's time to start selling online!
Related articles

Image source: shutterstock.com
Posted by
GlobalLinker Staff
We are a team of experienced industry professionals committed to sharing our knowledge and skills with small & medium enterprises.