Background: Kolkata-based Baazar Style retail has gone from INR 9 crore to INR 700 crore turnover in just six years by fulfilling aspirational needs of consumers in tier II, III & IV towns.
Where there's a need, there's scope for business. Baazar Style Retail Pvt. Ltd. (BSRPL) was formed with the thought of fulfilling the aspirational need of consumers in the tier II, III and IV towns for fast fashion at affordable prices. The company operates stores under the brand name 'Style Baazar' And 'Express Baazar'. Style Baazar (10,000 sq. ft.) sells garments, fast fashion and home essentials such as furnishings and utensils and Express Baazar operates on the principle, 'Quick Shop. One Stop.'


Today, Style Baazar is a reputed name in the value segment in East India with 77 outlets across 7 states including West Bengal, Bihar, Jharkhand, Assam, Tripura, Odisha and Andhra Pradesh.


However, when they first opened for business with an outlet at Berhampore in the heart of Murshidabad in West Bengal in September 2013, little did the promoters know that they would make retail history—going from a turnover of INR 9 crore in the first year to a turnover of over INR 700 crore in just six years.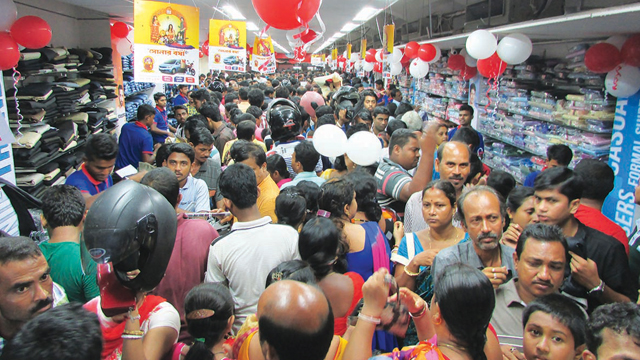 Clearly, they have got something right.


Also read: Retail out of the box
The success formula
The biggest advantage that Baazar Style has over any other brands is knowledge of the business, of the market and most importantly, of the consumers. That is because all five founders were in some way related to the garments business in West Bengal since decades one was a manufacturer, the other a wholesaler and distributor, the third a retailer, fourth a CA and the last was in the construction business.


Founders Rajendra Surana, Rajendra Gupta, Pradeep Agarwal, Rohit Kedia and Bhagwan Prasad had been business colleagues and friends since 20 years. While manufacturing and selling men's garments across West Bengal, they realised the demand for value retail especially in the categories of garments, fast fashion and home essentials. Having worked the market for so many years, they knew the pulse of the consumer.


So they decided to gather their experience and insights to start Baazar Style that combined everything that the consumers in smaller towns wanted. They were joined by young CA Shreyans Surana (Rajendra Surana's son) who helped them manage finance, legal and operations and is credited with helping the company flourish along with director Rohit Kedia.


"Our products (menswear) were doing exceedingly well in the unorganised market. Imagine what could happen if we organised the business. So we decided to get garments for men, women and children as well as daily household items under one roof in an air-conditioned environment. Having been in the garments business, we knew where we could procure the products from at low prices and pass the benefit to the consumers," said Shreyans, who is a director and the spokesperson. As they started growing, they began realising the potential of the value segment.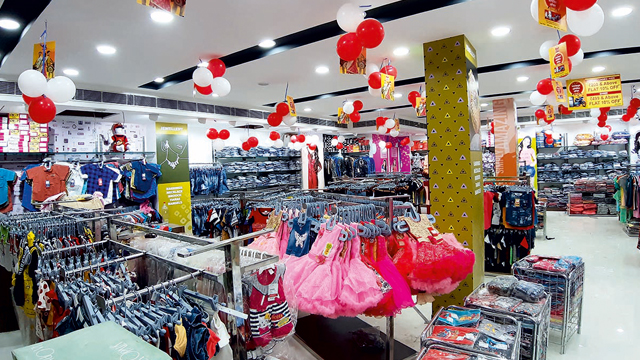 "In the value segment, our prices as well as variety are better than even those of well-known national brands. Also, because of our focus in the region, our products are more attuned to the tastes and preferences of local people than the other brands who do all the sourcing at a macro level. Since we are catering to the mid-low and below segment of the social pyramid primarily, the opportunities are galore," he added.


Getting into the big league
In the first year, the company posted a turnover of INR 9 crore, in the second from a semi-organised to a fully organised organisation with all the systems and SOPs in place. "This is why we are hiring professionals from the industry who can help us in this journey. Creating the right culture in the organisation and the environment is important. We are doing a lot on stock optimisation and category planning as well. We are focusing on increasing our manpower efficiencies and building SOPs," explained Shreyans.


Also read: Miniso: Winning customers with simplicity and quality
Challenges
Like others in retail, BSRPL also faces the challenge of lack of skilled workforce. To overcome this, the company is in the process of creating a Learning & Development team. The other big challenge is the economic slowdown. Since the last one and a half years, it has impacted people's purchasing power. As a result, sales are getting distributed among competition, making it difficult to maintain same store growth.


"Last year, we posted a same store sales growth (SSG) of 5%. This year, we are heading towards a growth of 3% – 4%. Before that our average growth was over 10%," shared Shreyans. However, he is positive that once government's initiatives such as reduction in taxes and infrastructure development start showing results, the company's gain will be very high.


What next

"We are targeting to put up 100 stores by 2020 and 250 stores by 2025 and we think that growth will come from 12 states in the east and central India. Although our larger vision is to become one of the country's largest value retailers, we want to first establish ourselves in this part of the country. We are following a cluster-based approach. So in a state we go to each district, so we can have a better economy of scale. We are not planning to expand to West, North or South India. But will focus on 12 states in East India, Central India as well as Andhra," explained Shreyans.


When BSRPL started, the penetration of even modern retail chains in Bengal was limited. Out of its 77 stores, 35 are in Bengal, which makes BSRPL the biggest player in Bengal in the value segment, followed by Baazar Kolkata which has 34 stores. "There is a huge room for more players in the value segment in tier III and IV. With the impending improvement in infrastructure in these towns and increase in purchasing power the value segment will be the biggest gainer," BSRPL has set its eyes on making the most of this opportunity with the help of technology and the right processes.
Also read: The African unicorn

Article published in STOrai Magazine.

Disclaimer: The views and opinions expressed in this article are those of the author and do not necessarily reflect the views, official policy or position of GlobalLinker.