Jute is often referred to as the 'golden fibre'. Jute fibre is not only very strong, it is also completely bio-degradable, making it the most environment friendly alternative to plastic. Ruma Chakraborty is an entrepreneur who is committed to sustainable practices and she established Roma International in 1995 as manufacturer and exporter of jute and cotton bags and rugs. From a small production unit, Roma International now boasts of a 22,000 sq ft factory in Kolkata and exports products to countries in Europe, Asia, Middle East, Australia and America. Ruma prides herself on being an ethical and green manufacturer. Even the colours used in her products are all-natural vegetable colours. Ruma believes in ensuring that customers enjoy the reliability and goodness of her products at a fair price.


In conversation with GlobalLinker (GL), Ruma Chakraborty (Ruma) shares her business journey.


GL: Tell us about your business.


Ruma: I started Roma International in 1995 and today it is a reputed name in the export industry. We are successfully exporting jute and cotton bags and rugs to several countries in Europe, Asia, Middle East, Australia and the United States of America.


From starting small, we have come a long way. Today we have factory of 22,000 sq ft servicing the needs of our customers in most efficient ways. We have workforce of almost 110 people.


We pride ourselves on being a sustainable and green business. Providing our customers with quality products and maintaining a long-term relationship with them based on trust is the USP of our company.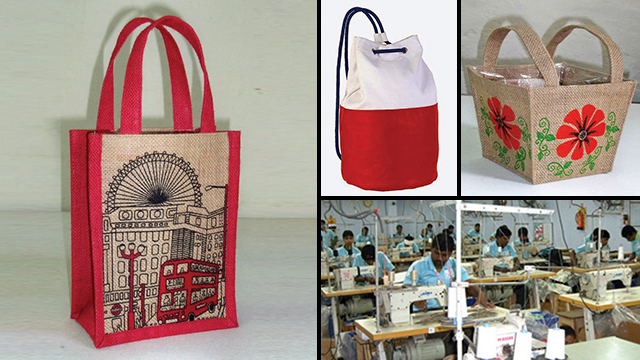 GL: How do you stay ahead in a competitive export market?


Ruma: I cannot help but quote Forrest Mars, eminent American businessman and the driving force of Mars Candy Empire, here - "If you make a really good product that people want and are willing to pay for, money will come." We always keep ourselves updated with product base and current requirements, along with providing products at a fair price, thereby keeping us competitive in today's market.


Maintaining international standards while exporting to a foreign country is always a primary concern for us. Here, we take utmost care in production and packaging to supply our clients with quality products. We embark on necessary third-party inspections and undertake procedures to deliver best quality products. No harmful chemicals are used at Roma facilities. Our products use vegetable colours and are hundred percent food grade. We follow the Pantone International Color System. Also, we are certified by some of world's renowned certification such as OHSAS 18001:2007, ISO 9001:2015, SA 8000:2014.
GL: What are the challenges you have faced in establishing your export business?


Ruma: The major problem when we took our first steps in the export business was calculating payment terms and covering all the legal bases. Fluctuating economic environment was also a major issue.


GL: What is your big business dream?


Ruma: Through our concentrated efforts, we want to see ourselves as the leading name in the manufacturing and export industry.


GL: What is your message to aspiring entrepreneurs?


Ruma: Be honest, be ethical and work hard to achieve your dreams.
Network with Ruma Chakraborty by clicking on the 'Invite' button on her profile.
Disclaimer: This article is based solely on the inputs shared by the featured member. GlobalLinker does not necessarily endorse the views, opinions & facts stated by the member.
Posted by
GlobalLinker Staff
We are a team of experienced industry professionals committed to sharing our knowledge and skills with small & medium enterprises.