Enterprise: Ankay Holdings; rat[LAB]Interiors

Founder: Anchal Chaudhary

Industry: Design & Creative Services

Year it was founded: 2012; 2015

Based out of: New Delhi

Design is intrinsic to life. From the clothes we wear, to the products we use and the spaces we inhabit, design determines the functionality, beauty and value of almost everything. Meet Anchal Chaudhary, a passionate design entrepreneur who has honed her talent in some of the finest institutes, including a spell at Harvard University. After more than a decade of working on a series of design projects, she went on to establish ANKAY Holdings with her husband in 2012, a conglomerate of several business verticals. Three years later, in 2015 she founded rat[LAB]INTERIORS with the aim to seamlessly fuse technology and design.
Entrepreneur, designer, educator — Anchal wears several hats. All her endeavours are driven by her passion to enrich lives, explore new techniques to augment design and her commitment to share her learnings with the young and old alike.

In conversation with GlobalLinker (GL), Anchal shares her journey as a design entrepreneur.
GL: Tell us about your business and how it came into being.

Anchal: After completing four years of Design Education, practicing for over 12 years, finishing over 60 design projects of various sizes and then a stint at the Harvard University; it's been a long journey for me as a design entrepreneur. Being married into a family of automobile entrepreneurs, ANKAY Holdings was envisioned and founded in December 2012 with Tushar Chaudhary, where many businesses have come together since inception. Being a design entrepreneur, a technology evangelist and an educator, I founded rat[LAB]INTERIORS in 2015 with a research and technology based firm ratLAB, to promote technologically advanced design for spaces.


GL: What is the USP of your business?

Anchal: The USP for my business ventures is to bridge the gap between old ideologies and new techniques.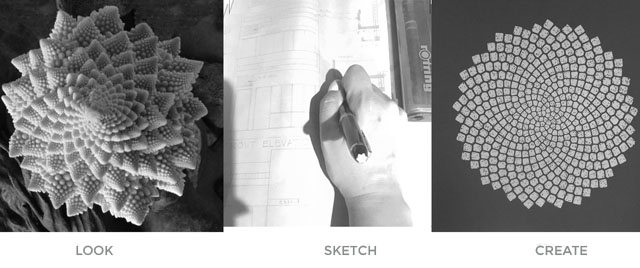 GL: What are the challenges you have faced in establishing your business?

Anchal: Establishing a business for any woman entrepreneur has never been easy. The challenges we face are multifaceted—distractions, noise and other societal challenges. I've been blessed since I've had my four pillars strong who have helped me overcome all challenges. They have helped me in establishing my businesses and growing into a strong human being. My mentor Raghu Khurana, an architect, artist and the Vice Chairman of All India Fine Arts and Crafts Society; my partner Tushar Chaudhary, Co-Founder ANKAY Holdings, an automobile entrepreneur, access consciousness practitioner who is a part of the digital world in a big way; my partner in the design firm Sushant Verma, and my consigliere Ashish Bhagat, the lawyer friend who has always been by my side.


GL: What has been your greatest learning as an entrepreneur?

Anchal: My greatest learning throughout my career has been in putting together the right team and to always look for permanence. As an entrepreneur, I often want to do more than I can, this is where my team plays a big role.
I educate students for organisational behavior and performance, this helps me put together a team that I can trust.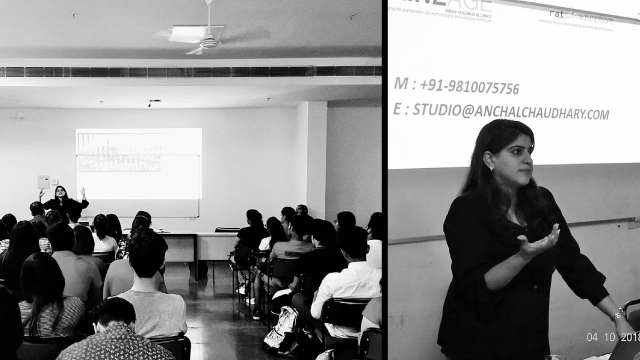 GL: How do you believe GlobalLinker benefits business owners?

Anchal: GlobalLinker provides a platform to share ideas with all age groups and business categories. Business ideologies from business owners have to be passed from one generation to another, from one gender to another.

GL: What is your big business dream?

Anchal: My big dream is to educate the older people with new technologies and the young generation with the right exposure. I would want to improve the quality of their life through design and communication. 2018 has been a rewarding year with a number of accolades at national and international level, I see myself designing a Geriatric Care Centre with technologically advanced designs to benefit the community.

GL: What is your message to aspiring women entrepreneurs?

Anchal: I love this quote by legendary actress Glen Close, "Women, we're nurturers. That's what's expected of us. We have our children, we have our husbands, if we're lucky enough, and our partners, whoever. But we have to find personal fulfillment. We have to follow our dreams. We have to say, I can do that, and I should be allowed to do that."
As an entrepreneur, I can give only one advice to all aspiring women entrepreneurs: Be genuine. Women are the architects of the society, they contribute and build with selfless agendas for the community to prosper.


Network with Anchal Chaudhary by clicking on the 'Invite' button on her profile.
Disclaimer: This article is based solely on the inputs shared by the featured member. GlobalLinker does not necessarily endorse the views, opinions & facts stated by the member.
Posted by
GlobalLinker Staff
We are a team of experienced industry professionals committed to sharing our knowledge and skills with small & medium enterprises.