"Videos are the storyboards which assist the user to guide themselves on any subject in a few minutes."


Have you ever wondered why video marketing is the new language of marketing?


Let us recall how the comic books full of pictures used to entice us, and the way we still love to read newspaper articles that display information graphically. We remember every dialogue of movies watched in cinema halls, every dance move; we still remember the outfit worn by our beloved actors and yearn to buy one.


Incredible right? We all loved visuals since childhood and in the internet era; we are marketing it as, 'visuals with voice-overs, animations, graphics etc.' The digital era coined the term as 'video marketing'.
Now friends, why has video marketing become an integral part of our day-to-day life?
Video marketing is chosen as a marketing gimmick in the tech-savvy era. This kind of marketing is becoming popular because of social integration and massive investments by internet giants.
It is gaining an essential place in the marketing plans of various companies be it small, medium enterprise or blue chip companies. In the advertising era and with abundant data it is the ideal way to connect with consumers, engage with them and the results are high probabilities of conversions.
Let us have a look at the statistics:
Internet Traffic: Internet video traffic will be 69% of all consumer internet traffic in 2017.

YouTube Effect: More than 1 billion users watch 6 billion videos per month.

Retains Website Visitors: Average website visitor spends 88% more time on the website that contains videos.


According to Syndacast, studies also reveal that using the word "Video" in the subject line of an email can increase open rates by 19 percent, click-through rates by 65 percent and reduce un-subscribers by 26 percent.


Some major factors that have contributed to the popularity of videos are listed here:


Social Media
The social media platform 'Facebook' announced that its video viewership doubled from 4 billion views per day to 8 billion views per day in a span of seven months. This exponential growth is self-explanatory to highlight the immense potential of videos for increment in engagements and viewership. With Pinterest, Snapchat, Instagram, Facebook on the rise, video marketing is the need of the hour.


Video Fever
YouTube is the second most well-liked platform wherein we get the solution to our every problem in seconds, that too in a click and can be viewed any number of times. Whether a student wants to learn Maths, an entrepreneur wants to understand latest marketing trends or a person wants to know the most recent update on fashion. Just name it friends, you just need to Google, and you have plenty of video tutorials at your fingertips.


SEO Benefits
Videos also have a direct outcome on search results. The bottom line is that rich media which includes videos is preferred by search engine algorithms. Further, Google owns YouTube and has an added advantage in the increased popularity of video marketing.


Easy on the eye, and the brain
In the present era, we have data in abundance but which data to process is the big question now. In the technological world, it is as simple as ABC for the brain to process 'visuals with voice overs' rather than an ocean of text. Henceforth, leaving an imprint through videos is like child's play.


Viral potential
Any other forms of content are more time consuming and monotonous to share as in this fast paced world, who has the time to read. Therefore, users are more likely to share, re-share videos because of their effortless accessibility, quick and simple comprehension. It is an awesome tool for businesses, professionals to showcase their vision, expertise, products and services and news for maximum reach. Additionally, for students to learn and re-learn, men & women for any work like cooking videos, fashion videos, creative videos and so on.


Have fingers in many pies
With the upsurge in the industrial era, a greater number of people are educating themselves through product reviews before making a purchase decision. Research reveals that 85 percent of customers find videos helpful when buying online. Moreover, 58 percent customers consider companies which produce videos to be more reliable and hence help in promoting trust in the brand and its products.
Whatever is your objective - educating, entertaining, inspiring or increasing reach, engagements or building your brand awareness, can be easily done through videos. Nowadays video is becoming an integral component of every company's marketing mix.
"The video button is the most irresistible tab on the web now."
Disclaimer: The views and opinions expressed in this article are those of the author and do not necessarily reflect the views, official policy or position of GlobalLinker.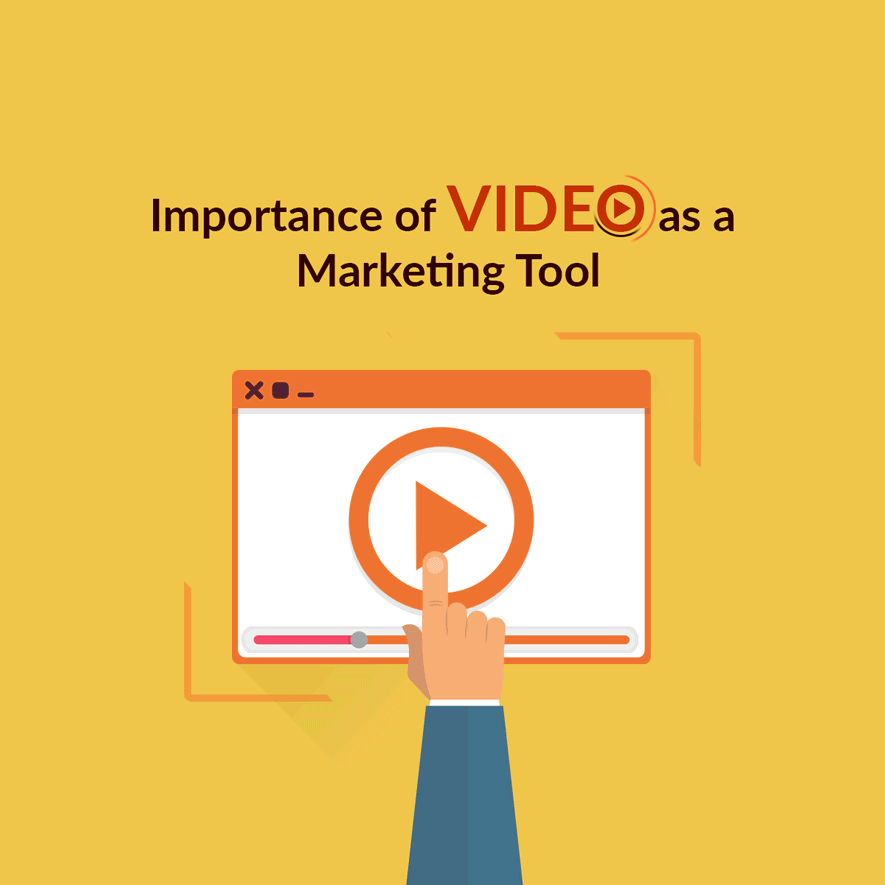 Posted by
Shreya Mantri
"You are the most powerful bundle of energy or "your thought process" which decides your destiny and rest everything else is taken care by god's...