"Your life doesn't just happen," explains Stephen Covey in his iconic book The 7 Habits of Highly Effective People. "The choices, after all, are yours." It is these choices that carve our path to success.


Scott Steinberg, a leadership & innovation speaker and a prolific writer, claims that in order to excel in today's highly disruptive business environment, people need to adopt a new skill set to forge ahead and remain effective. Inspired by tips shared by Covey and Steinberg, here is a list of 7 habits that are recommended for every business owner and entrepreneur:


Roll up your sleeves
At your workplace, acquire skills & capabilities that are difficult to find and outsource. Don't be over- dependent on others to perform critical tasks for your business. If you are able to roll up your sleeves and perform critical tasks, you will be able to train your team well and also be able to safeguard your business.



Seek perpetual professional growth & improvement
There is no limit to personal growth & learning. Ensure that you continue to hone your skills, and acquire additional training and knowledge. Its important to get out of one's comfort zone and seek new avenues and opportunities. You will find articles under 'Leadership & Management' category useful on GlobalLinker.



Brighten your own prospects
Don't wait for opportunity to knock on your door, rather create situations where you get to explore new opportunities. Luck favours those who are willing to explore unchartered territories and push the envelope in their career.



Don't avoid hard work
Always be willing to take up challenges that others may avoid. The tougher the job, the more valuable are the rewards. When you constantly strive to achieve more, your personal capacity to be innovative & effective will increase.



Reinvent yourself
The learning curve is a life-long process. Highly successful people are those who are always open to learning and developing themselves.



Make the most of your time
We often wonder what is it that successful people do differently that makes their lives more fulfilling and productive. The answer more often than not lies in how they start their day. For more tips, read our article "7 Ways Successful People Start their Day"



Take calculated risks
People and businesses are mostly averse to taking risks. However, more often than not, those who are willing to take bold decisions and steps in their career, make remarkable strides towards the top. Develop the flexibility to take smart risks and this can propel you closer to your business goals.


These 7 habits may be hard to follow all at once, but they certainly do show the way forward in this new era where change is the only constant. Do share with us your mantras for success!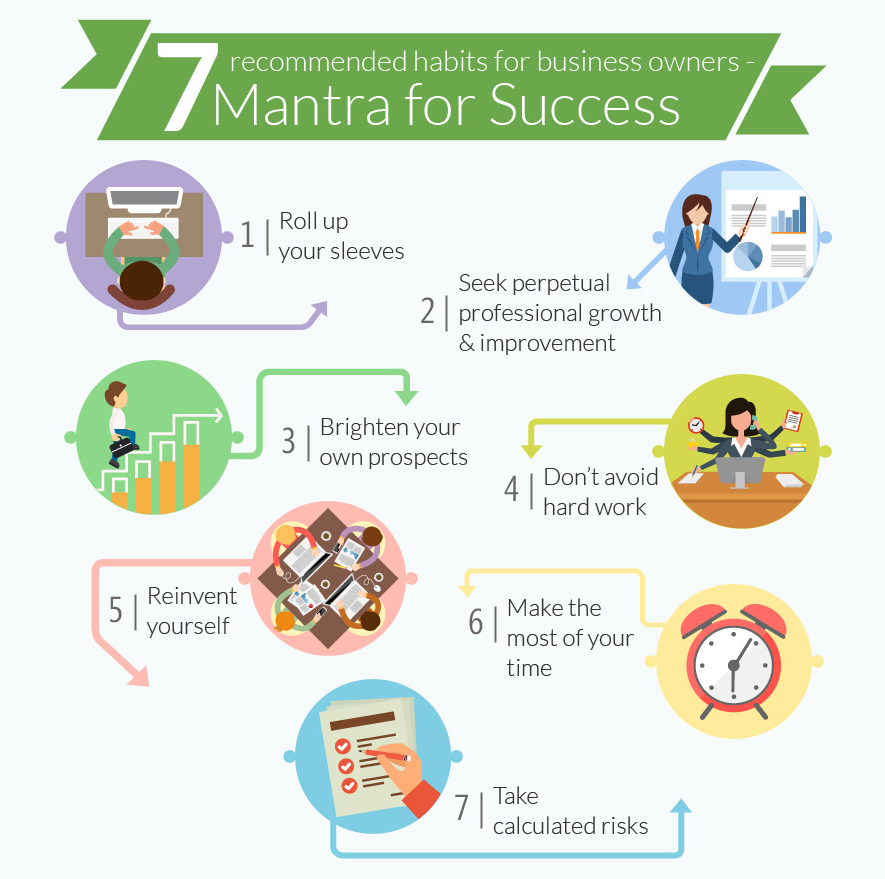 Posted by
GlobalLinker Staff
We are a team of experienced industry professionals committed to sharing our knowledge and skills with small & medium enterprises.