Traditionally, text has played a big role in content. Today, even though the use of text is widespread and in a way will always be necessary, the amount of text used has decreased significantly. With the increasing popularity of the web as a domain on which people view marketing campaigns, we find that they much prefer consuming content in the form of images or videos. It is impossible to expect someone to read reams and reams of text online unless they are especially interested in a subject - certainly not for an advertisement.
Did you notice that you have been consuming the internet in a different way of late?
How?
The code of internet language has been changing all over drastically for quite a long time. There is some breaking news! Guess the word of the year in 2012 as per the Oxford dictionary. It was an unassuming yet very much familiar word, 'GIF' (does not need an introduction). And it scored another milestone recently with the "GIF turning 30 years old".
So, something that you are majorly doing while being on the web is 'visual listening'.
How is it visual listening?
The content that you are being subjected to is dominated by images and other forms of animated content.This set of visual content particularly emojis, GIFs and memes are spreading like wildfire on the internet. Now that we have established context, I am already feeling like sharing this piece of content with you all.
What is forming this visual cult?
Listen with your eyes for feeling – seems to have become the guiding principle for online content now. Content is king and the king has gotten memes, emojis and GIFs as its new set of power soldiers.
Memes – The very famous meme of the grumpy cat started circulating umpteen times on social media like everybody's favourite piece of cake.
Emojis – They need no explanation. Using them, people evoked more emotions over chats than over real-time conversation.
What's more? The members of emoticons family are evolving daily since then and will go on just like the multiplication of amoeba in all the desired shapes and sizes.
GIFs – They have become the most sincere advocate of our gestures for situational reactions unapologetically.
There is a language of irony, humour, fun, drama, melodrama, anger, happiness and almost every emotion that you might not remember but you will certainly associate with a feeling when you encounter a related GIF.
They are nothing less than a pool of full-fledged entertainment for everybody all the time.
With all these super-natural-ish metamorphoses of content, character count has been decreasing on the ever-growing social media.
Below is the list of scientific reasons for using emojis, GIFs and memes for your brand.
They will make you popular on social media. Social power comes to your brand with the use of these visual graphics.

It becomes easy to soften the blow of a critique

Your brand will appear friendly, competent and confident

Messaging for the brand becomes more human-like

A correlation gets set-up with kind of real-life happiness

They create a happier and more vibrant brand personality

If your brand is running low on engagement and you are dreaming about a great traction, it's the time to mould your marketing strategy in terms of visually-appealing content.
You can spot a countless number of brands employing visual campaigns on Tumblr, Reddit & Giphy.
Why use them in Social Media Marketing?
Creativity on, off and beyond boundaries is the pivot of marketing on social media.
You would also agree that creativity is best when it ticks humans at the deepest levels. Nothing is as awesome as animated content in achieving that. Since visual content is scientifically, emotionally and practically feasible, it will work like the eighth wonder of the world.
Explaining concepts and making art with an edge has become all the way more possible with them.
Below is a list of data to bring a strong validity to the points made above.
Twitter had long back counted over 100 million GIFs shared on the platform.

More than 23 million GIFs are posted to Tumblr every day.

Facebook Messenger sees more than five million GIFs passing daily.

Slack counts more than two million GIFs integrations each month.

Messenger users sent nearly 13 billion GIFs over the past year, or nearly 25,000 per minute.

The number of GIFs sent via the messaging app has tripled in the past year.

New Year's Day 2017 was the most popular day ever for GIFs sent via Messenger, at more than 400 million.

Is this viral internet -lexicon the part of your content marketing online? If not, connect the dots with your audience's emoticons before they gloat over your competitor's content just like they did in the following famous cases.
5 times famous brands used them like a pro tool!
Scroll to see, laugh, cry and engage with our favourite picks of visual content:
1) 9 ways to wear a scarf by Huffington post.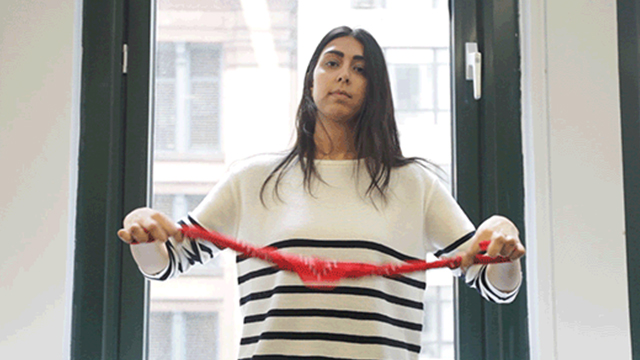 2) The Tumblr audience found customised content from Kraft.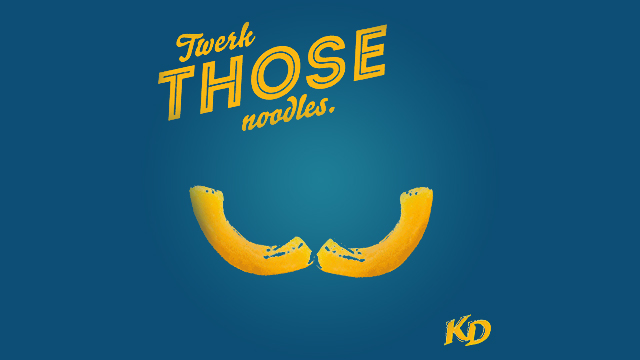 3) Science was taught to the millennials by General Electric on Tumblr through a GIF.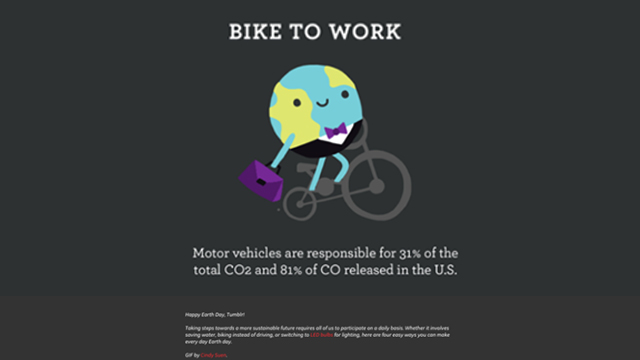 4) Baskin Robbins helped with the heat with a sweet emoji.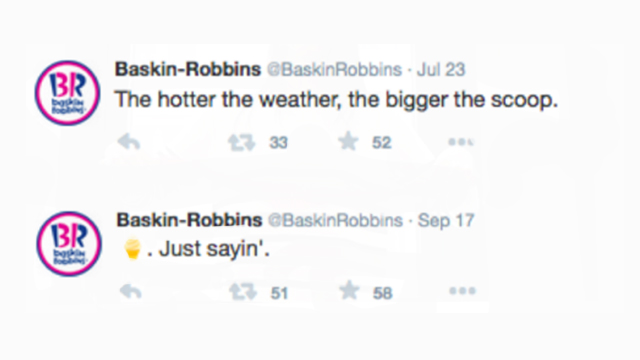 5) General Electric's "Emoji Table of Experiments" invited users to explore "DIY science, videos with special guests by clicking the emojis".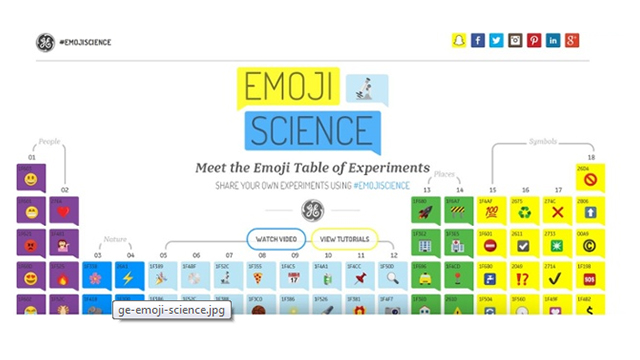 6) Domino's pizza made ordering easier with one adorable emoji of a pizza that reduced order time.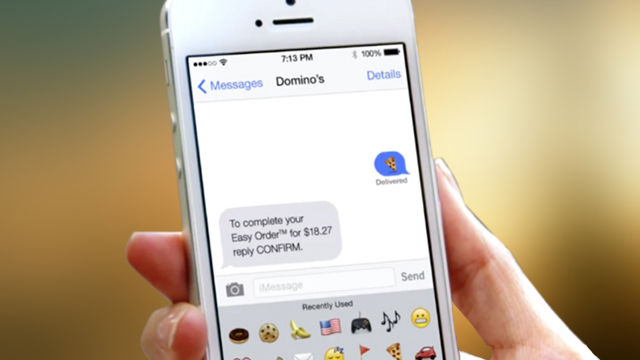 Future: Where do they go from here?
The verdict is that visual marketing has been there for a few decades now and will be around for a few more. The only change will be that technologies will evolve and hence will be friendlier than they are now. It's time to make your customer feel something and make them act with some awe-inspiring visual imagery on social media.
To explore business opportunities, link with me by clicking on the 'Invite' button on my eBiz Card.
Disclaimer: The views and opinions expressed in this article are those of the author and do not necessarily reflect the views, official policy or position of GlobalLinker.