Background: We bring to you a series of articles which will shatter some of retail's most common myths to arm you with hard facts. After all, information is the new oil and knowledge, true power. In this article Shiv Joshi, the Executive Editor of STOrai Magazine at Retailers Association of India busts some common myths around strategy, marketing and branding in retail.
When malls first came to India, people said they would spell the end of independent and small retailers. E-commerce was thought to mark the end of physical retail. However, today all channels exist in harmony. Often, introduction of something new—be it a concept or a technology, gives rise to speculation, insecurity and misconceptions. And though the dust has settled and things are beginning clear in terms of the way forward in retail, myths persist.

In today's competitive and connected age, ignorance is no longer bliss. Identifying some of the most prevalent myths in different areas of retail and dispelling them with the help of research and experts.


Here, we identify some of the most prevalent myths in different areas of retail and help to dispel them with the help of research and experts. Let truth triumph. In today's competitive and connected age, ignorance is no longer bliss…


STRATEGY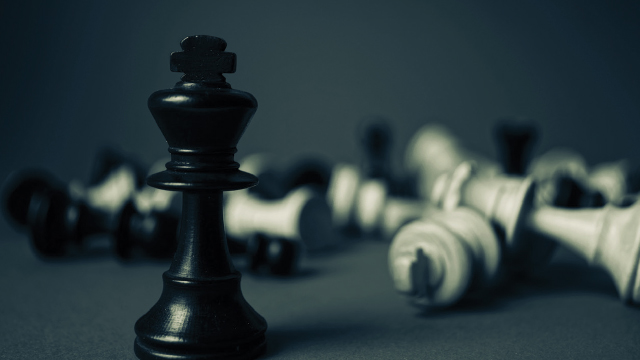 Myth: Data = Ultimate Truth 
Fact: While it's true that forming strategies without data is like driving blindfolded, one cannot rely on data alone. There sure are extremely advanced data tools out there, but they're just tools. They help shed light on trends, that's all. Which trend to base a strategy on and which insight to go with, depends on other factors as well.

Also read: 10 retail trends to watch out for
Myth: Product assortment matters a lot more than experience 


Fact: Product is the hero of a store. However, in today's experience age, one cannot downplay the importance of experience. Today's digitally-savvy consumers are aware of their power to choose from multiple retailers for an item, or find a similar one if they don't get an experience that either satisfies or excites them. Getting the products right is basic. Retailers should worry about what they are offering customers beyond the basic—what's the compelling reason for customers to shop with them?
Myth: E-commerce players / marketplaces are prospering at the cost of physical retail


Fact: According to Brendan Witcher, principal analyst at Forrester, growth of marketplaces like Amazon or pure-play e-commerce players is a symptom of – not the reason for – retailers' problems. Retailers in decline are also losing sales to the many omni-channel retailers that are growing and opening new stores, as well as new market entrants, including brands selling direct to consumers.


Myth: brands should concentrate on millennials and re-calibrate the organisation around them


Fact: Many consumer facing organisations are investing significant research, marketing and innovation money in millennials. The Generation Z is now also on their radar. However, a heightened focus on millennials / younger generations shouldn't blind companies to the potential appeal of older generations, who often have more spending power.


According to a Deloitte Insights article, "Stereotyping generations vis-à-vis broadly held attitudes on innovation, wellness, convenience, technology, and marketing tactics can lead to missed opportunities arising from a deeper and more comprehensive view of consumers. These could result in less productive outcomes and inefficient use of marketing resources." Finally, businesses should focus on understanding their TG rather than just following the herd. If a business has offerings for an older generation, that should be their focus.


Also read: It's about the story
MARKETING & BRANDING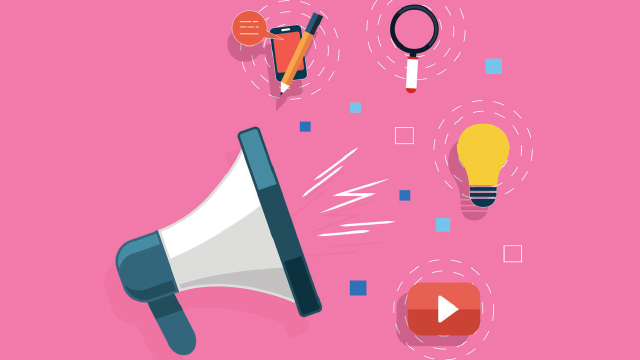 Myth: Big spends on marketing and advertising = More sales, revenue
Fact: "One must consider the comprehensive value of the brand. Take Xiaomi for example, its success is a combination of several things. It overtook established brands in sales without spending much on advertising. Great pricing and product performance are much bigger drivers of sales than just advertising and marketing," pointed out Mariwala.


"Marketing is important, but a brand has to innovate on a perpetual basis. There should be a continuous effort to identify areas where one can win and how can one be different from others. That is what helps bring in more customers and therefore more sales," said Bharat Patel, Ex - Chairman & Managing Director, Procter & Gamble India Ltd.


Myth: Reward programme customers = loyal customers


Fact: Not all customers on a loyalty programme are loyal. Marketers' need to realise that their brand is not top-of-mind all the time for their customers. A brand's loyalty programme needs to focus on its best customers—the ones at the top 10% of a brand's customer base. They typically generate about 60% of a brand's revenue. Unfortunately, most brands treat their best customers in the same way as they treat new customers or prospects or worse. As a by-product of this practice, many brands are losing 40-60% of their best customers annually.


Myth: Promotions pay for themselves


Fact: According to a Nielson report, almost 60% of promotional spends aren't made up for by subsequent sales. That is because one-time promotions don't create loyal shoppers. Successful strategies drive multiple in-store visits from consumers, instead of one-time trips where they come only to take advantage of a promotion. Relying on promotions to bring in shoppers is a recipe for plummeting revenues.
Myth: Discounts and Promotions work to keep customers coming back


Fact: This is a short-term strategy that will not sustain in the long run. You start off with 20%, soon that doesn't excite the consumer. To get them, you'll have to give 30%. Soon, they expect flat 50%.


Brands have been forced to move out of malls and high streets and shift entirely online because consumers have stopped buying without discounts, it may be the easiest way of generating revenue today, but it kills the brand.


Myth: one's Brand loyalty is imperishable


Fact: "With a plethora of retailers/ brands/options, banking upon customers, brand loyalty is difficult to acquire. Consumers have not only become diverse but also wiser about purchase habits and more mindful about their lifestyle," explained Rahul Vira, CEO, Skechers South India Pvt. Ltd. "Information and its availability play a key role in this changing mind-set; due to easy access to information, customers are well-informed and not as easily influenced. We live in an experience-driven world, where trust in a product or service is only formed when it delivers," he added. Failing to deliver may erode loyalty.


Myth: Purchase behaviour is predictable


Fact: With the ever-changing market dynamics, there is no specific pre-planned buying behaviour of a customer. "The customer's purchase behaviour is also defined by impulse, fads, trends, evolving standard of living and many such intangible factors," said the Skechers CEO.


Also read: Empathy for experience
To explore business opportunities, link with me by clicking on the 'Connect' button on my eBiz Card.

Article source: STOrai Magazine
Disclaimer: The views and opinions expressed in this article are those of the author and do not necessarily reflect the views, official policy or position of GlobalLinker, Retailers Association of India or any other organisation.