We have entered a new era of digital transformation that is making a huge impact on businesses as well as lives. The change is from simple digitization to intelligent automation, from physical to mental such as Machine Learning, and Artificial Intelligence. We as HR executives are continuously working to accelerate the Digital Transformation journey to attract and retain talent more effectively as well as manage employee services and expectations better. The new age self-service platforms not only enable employees to manage their work life through the online platform but also gives them a high degree of empowerment, satisfaction and a great user experience.
What is pushing us to go digital?
Over the last few years, there has been a significant rise in consumer technology. And with hyper connectivity there is a massive shift in the way people use technology. This is reflecting in the user expectations at the workplace. HR needs to align its digital journey to meet the changing employee expectations.
Digital transformation provides huge productivity gains to HR, freeing up more time for HR professionals to focus on strategic initiatives. The focus has shifted towards data driven analytics & insights that enable HR executives to take the right actions.
Another reason why organisations must follow the digital path is because technology provides a faster, quicker and more efficient service to employees. Digital transformation provides huge productivity gains to HR, freeing up more time for HR professionals to focus on strategic initiatives. The focus has shifted towards data driven analytics and insights that enable HR executives to take the right decisions and actions.
Are we missing the human touch?
Human touch is not about physical touch or being in a physical space. Neither it is about parties or lunches together. It involves truly caring about your people, understanding their problems, going above and beyond to help them, showing empathy and care and enhancing their experience. It is this human touch that makes a huge difference to employee engagement, morale and productivity.
Is the constant emphasis on the digital leading to a loss of human touch which is the most critical function of HR? Are we pushing ourselves too much into the digital space? Is it possible to create a balance between 'Tech and Touch'?
Here are some learnings on to retain the 'human touch' while going deeper into digital.
Maximising Digital Transformation: Machines and bots can do logical, structured and repetitive tasks with great speed and efficiency. Whereas humans have a far advanced intelligence that combines cognitive and sensory capabilities to handle more complex issues, situations never seen before and bring new ideas. The way to make the best of both, technology has to take the load of doing the well-defined, structured tasks leaving humans to deal with the problems that only humans can do best. Digital transformation must be aligned in a way that enables humans to do the jobs of a higher order.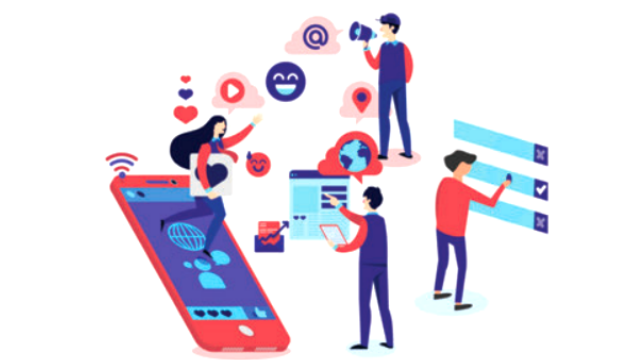 We at Reliance Retail started our digital transformation journey early. With more than 14,000 stores across 7,000 plus cities, more than 200,000 employees and our hyper-growth plans, the only way could extend our reach and serve our employees better was with technology. So we empowered employees through technology; employees can access everything on a digital platform. Our interactive BOT works as an assistant to address their queries round the clock. The hiring and on-boarding platform is designed in-house and brings several innovative features with enhanced AI capabilities making our recruiting process faster and more efficient. Our uniquely designed assisted on-boarding model has helped us decentralise hiring with Store Managers on-boarding their team member in just 30 seconds through the app. There are many more such enabling technology tools that are speeding up transactions and enhancing user experience.
This has helped the HR department to look beyond transactions and focus on employee issues and development. With technology, HR interactions with employees have become more engaging and rewarding.
Bringing Empathy: Digital interactions, irrespective of how well they are designed, lack empathy. Human brains are designed to have face-to-face interactions where the emotional aspect plays a huge role; there is a range of information that flows quickly and subconsciously from one person to the other that guides the interaction, sending impulses on how to respond and what to do. Digital interactions lack real time feedback and the emotional interplay. Very little of the other person's feeling can be understood from what is written as text.
We therefore need to bring empathy into the conversations that matter the most. Technology does a far better job than humans in handling transactions and therefore should be used for interactions that are transactional in nature. And more opportunities should be created for human interactions where it matters the most such as performance discussions, coaching, development plans, collaboration across teams, health & well-being, and emotional support. You can use technology to identify and sense problem areas but rely on emotional empathy when it comes to dealing with human issues. For distributed organizations and especially during the pandemic, it has become difficult to have in-person conversations. We should, however, make best use of video conferencing solutions to have face-to-face conversations.
Empathy is at the core of what we do in HR at Reliance Retail. During the pandemic, when empathy was needed the most, we launched several initiatives that helped HR to connect with each employee every month. These include 'Sampark', is a fortnightly connect with every employee at a personal level that involved having conversations around family, health & well-being, emotional issues and extending support on the same. Samvaad, a monthly dialogue where employees can share ideas, issues and challenges so HR could help them deal with the same. With technology, we have been able to bring more connect with our employees and provide better support.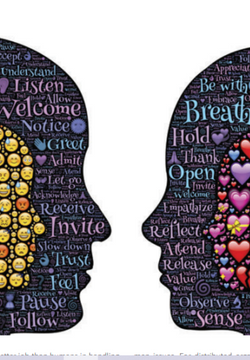 Personalising Technology: The first wave of automation was focused on standardization and efficiency. While it has helped improve productivity, it has been ineffective in creating an engaging experience. One size doesn't fit all; every person's needs and expectations are different and HR has to be at the forefront in creating hyper-personalised digital touchpoints and experiences for each one. The digital platforms have to be personalised at a persona level. User interface, services, the learning content and development programs can all be curated as per an individual's needs to maximise his/her potential. At Reliance Retail, we defined user personas and ensured that the services and features of the platform are mapped to them. Business Applications too are integrated into the HR platform to drive business success.
HR has to play a key role in bringing hyper-personalisation as part of the organisation's technology transformation to drive greater engagement and productivity
Communicating Effectively: While there are several tools and methods to communicate with employees at the workplace, it is important to know which one is the most effective. HR has to think differently and adopt multiple strategies for communicating with different target audiences. The channels of communication have to be different. The communication about the organization's goals and future plans can be done using mass communication platforms; individual communications have to be more personalised and targeted; crucial conversations must be done in-person. Reliance Retail has a huge employee base distributed across multiple geographies and lines of business. This adds to the complexity in communication. Not only are the expectations of individuals different but also the needs of each business.
Technology has helped us in a great way in designing and defining communication to address the needs of each of the businesses as well as individuals. Communication specific to individuals based on events, actions, plans, calendars, updates is managed by technology on a real-time basis. 'Radio Retail' helps us reach out to our store employees and provide continuous updates on important matters such as policies, benefits and new enhancements. We have increased the frequency of our communication with employees through Virtual Town-halls and Webinars for business updates and engaging with employees.
Listening - Getting more sensors: Has the digital world taken our employees a little too far? Are we able to listen to them? How do we decipher what they have to say? This is one big challenge in the digital world that can be solved by technology. As we create various digital touchpoints, we need to capture employee behaviour and responses and use technology to tell us what an individual is looking for, what s/he likes and dislikes, what keeps him/her engaged and happy. Apart from the polls and surveys, HR should use these digital sensors more effectively to understand their employees and work towards creating a more engaged and productive workplace. At Reliance Retail, we use technology to get more insights out of the data gathered through various employee interactions at digital touch points. We use Bots to help us understand the issues in our policies, processes, and platform and continuously work to better the user experience. Our operational analytics dashboards on tableau helps us to drive operational efficiencies and predictive analytics helps mitigate risks. The facial recognition tool used for attendance gives great insights on employee facial expression and mood.
In conclusion
Digital Transformation in HR in still in its initial stages; there is a lot more in store. And it is going to get better and better. We cannot escape this, so we better embrace it and get the best out of it. The next few years will completely transform the way we interact and engage with our employees for good. Technology transformation is the only way through which we can create more opportunities to bring the 'Human Touch' at the workplace.
Also read: Roadmap to adaptive retail
Article & image source: STOrai Magazine. Authored by Raghvendra Singh who is the head of HR operations at Reliance Retail. He has over two decades of experience in Business HR and digital transformation across various organisations. He has a passion for HR Technology and bringing innovative workplace technology solutions.
Disclaimer: The views and opinions expressed in this article are those of the author and do not necessarily reflect the views, official policy or position of GlobalLinker.