The world has changed – possibly forever.


This is the new normal. It will certainly take a long time to get back to the way things were and get people to let go of their fears before sliding back into a past normal. 
The biggest concern right now is the likely continuation of social distancing measures. Revenues for the entertainment industry will be dependent on the revival of the aggregate demand in the economy.
Dun & Bradstreet's research shows that one of the key industries to be severely impacted is entertainment, which includes movies, film and TV production, and events, among other verticals. However, as a society, we love our entertainment and we want to be entertained. The need for entertainment will never fade away or die down. What has taken a hit right now is the means and medium for the same.


Within the entertainment industry, the biggest concern right now is the likely continuation of social distancing measures during this ongoing pandemic to avoid risk of any relapses. Revenues for the entertainment industry will be dependent on the revival of the aggregate demand in the economy. However, while we wait and watch how consumer habits change, here are a few recommendations that can help professionals in the community start reviving their businesses. 


Also read: New paradigm for people and business
Survival of the quickest
It is not the survival of the fittest anymore. The one who pivots fastest and is the most adaptable will win. Look at your target consumer's day and life now. Identify where you will be most relevant and provide that service. It is going to be bloody and tough. But not impossible. Partner up, collaborate or join complementary businesses to boost your offering. The first one who gets the new formula right will reap the benefits.  


Innovate
While large scale events and outdoor events have taken a beating, innovation and age-old human ingenuity is still very much alive. This is also a huge opportunity to innovate. The new car parties and old-style outdoor theatres are back in vogue. Monologues and innovative filmmaking is the new buzzword. Animation with minimum use of humans will catch on. Where there is a will there is away. If you indeed intend to breathe new life into your business, you will have to let go of the old and look at the industry with a fresh perspective. Innovate and look at being relevant in the new normal. 
Redefine the playbook
If there was ever a time to do it, it is now. Look at how you can redefine the segment. Remove elements that do not serve your purpose anymore and keep and/or add more that makes sense in the new normal. You have a chance to redefine and be the owner of a new playbook that might last a few decades for your industry. Do you want to pass up this opportunity?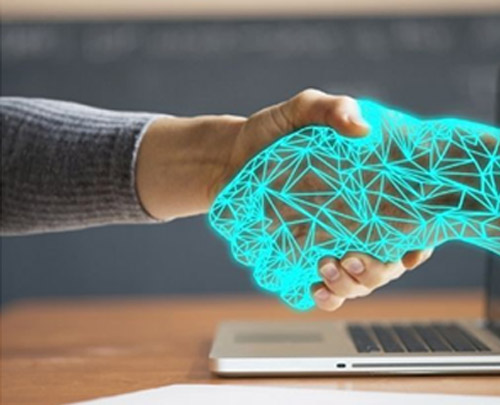 Embrace technology
Whether you hate it or love it, technology is here to stay. You might as well get on with the program if you want to survive and thrive in the industry. Newer ways of delivering an experience are going to catch on. Virtual get-togethers/VR/AI with Second Life/Avatars and more are going to be the new socialization platform for social events. While the theatres and OTT platforms are at loggerheads on who will win the war for viewers' attention and mind-space, you can get started on newer ways of scripting for shoots, edits, and releases that will be in line with the new normal. 


Embrace a new process
Your mindset is equally important for you to help make the shift. Everyone who is in the industry is in an innovation mindset right now. They are open to change. This is the perfect time to view things with a new lens and not just plant the seed for innovation but also nurture and fast-track its growth. Identify and decide on a process and embrace it wholeheartedly with a positive mindset. However, do invest time in research with your target audience to get a sense of the process and final product that will be acceptable to them. Acceptability will make it saleable. Everything else will fall in place around it.   


Also read: Top 10 movies every entrepreneur must see during lockdown

Stay human
Above all stay human because your audience is. Your insight on the pivot your business takes should be driven by consumer sentiment and respect, love, and acceptance of the same. Understand your audience, and deliver what serves their need to remain effective.


We would love to hear from you!
Do reach out to us on this link and write to us if you have any questions or comments on the article.
Source: Tarunjeet Rattan, Managing Partner, Nucleus PR
Disclaimer: The views and opinions expressed in this article are those of the author and do not necessarily reflect the views, official policy or position of GlobalLinker.