Background: For centuries Africa has been known for its deserts, forests, wildlife and diamonds. A retail company, Jumia, however has brought the continent global fame and recognition for its exemplary success in business. The startup has emerged as the undisputed king of the African retail jungle, earning itself the moniker of being Africa's Amazon.


Jumia an online marketplace headquartered in Lagos, Nigeria is Africa's largest online retailer that created history in April of 2019 by becoming the first African tech startup to go public on the New York Stock Exchange. It was founded in 2012 by French entrepreneurs Sacha Poignonnec and Jeremy Hodara, former employees of the American management consulting firm, McKinsey & Company. The other two founders are Raphael Kofi Afaedor and Tunde Kehinde.
Jumia understood Africa and its challenges, the biggest being lack of good infrastructure and mistrust of online shopping. To overcome the latter it appointed sales agents who used to take tablets and demonstrate online shopping to people.
Jumia comes from the Swahili word 'Jumuiya', meaning 'Independence'. Jumia owns about 15% of the items it sells on its website. The rest are owned by entrepreneurs selling on the online marketplace. It is the first African company to win an award at the World Online Retail Awards in Paris. They were given the 'Best New Retail Launch' of the year award in 2013. To interact with the customers and understand the process, Jumia employees spend two days every six months as customer service agents.
The Origin
Jumia, the first African start-up unicorn (achieving a $1 billion valuation), began in an apartment on Ngong Road with five employees and a modem as a wifi hotspot. The central idea behind the inception of Jumia was to plug the gap in the market and allow for better, more efficient online retail services in Africa.
"We saw so many challenges in terms of infrastructure, traffic, availability of product, prices, and we saw that the internet was the way to connect customers with the different sellers, vendors and small SMEs on the continent and do more business together," explained Jeremy Hodara, Co-Founder, Jumia to CNBC in an interview.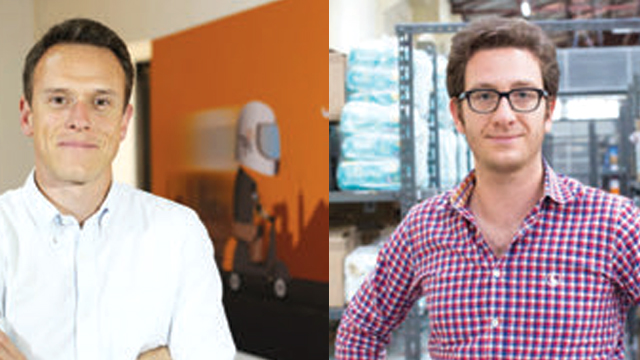 Sacha Poignonnec and Jeremy Hodara, Co-founders of Jumia


There were many favourable factors in play that led them to take the plunge of starting the business, one of them being that the African consumers were becoming savvier with regards to internet and shopping. The other was a steady increase in consumer expenditure. As per a Brookings Institution report, consumer expenditure in the continent had been growing at a compound annual rate of 3.9 percent since 2010 to reach $1.4 trillion in 2015. This figure is expected to reach $2.1 trillion by 2025 and $2.5 trillion by 2030.
Interestingly, the first item that was sold on the platform was a 1200 Kenyan Shilling (approximately 800 Indian Rupees) size 43 pair of Brown Moccasins. It was delivered by Nick Miller, who was the Managing Director at the time, on foot 3 kilometres away from the office. The MD also helped the customer with the fitting. Things started falling in place and soon business started to grow.
Jumia quickly expanded to Egypt, Morocco, Ivory Coast, Kenya and South Africa. By 2014, Jumia also had operations in Uganda, Tanzania, Ghana, Cameroon and Algeria. Today, Jumia operates in 14 countries and is dominating the African market.
The Jumia advantage
After a successful stint as an online retailer, Jumia reinvented itself as an online marketplace taking on biggies like Amazon and Alibaba in Africa. While Alibaba serviced 4.2 million African customers (as per China Daily) through its AliExpress services since its entry into the continent, Jumia has serviced 4.3 million users and has 81 thousand active sellers since it started. Amazon too services 11 countries in the continent, but neither Amazon nor Alibaba has the home-ground advantage like Jumia.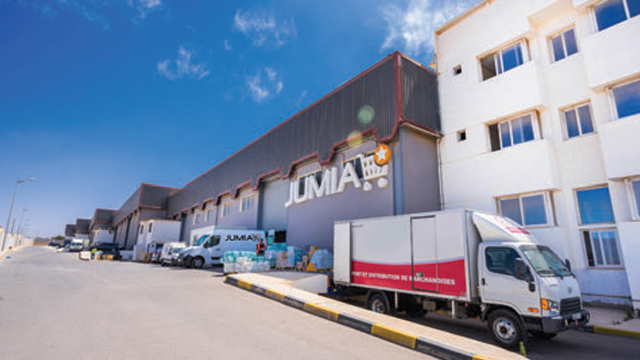 Jumia Warehouse in Casablanca (Morocco)


Having an acute understanding of its customer-base, their preferences and needs, Jumia has been able to tailor its offers and features to engage the customers. For example, Jumia allows customers to pay for items upon delivery, something which competitors Alibaba and Amazon don't offer. This helps overcome the need for customers to have formal financial accounts or mobile money services, which is still a challenge in the continent. Offering cash on delivery opens the brand to a wider market.
Jumia understood Africa and its challenges, the biggest being lack of good infrastructure and mistrust of online shopping. To overcome the latter it appointed sales agents who used to take tablets and demonstrate online shopping to people. It also set up booths manned with people with laptops and internet where people could to shop online. To overcome last mile challenges, it started its own fleet of motorcycles for deliveries.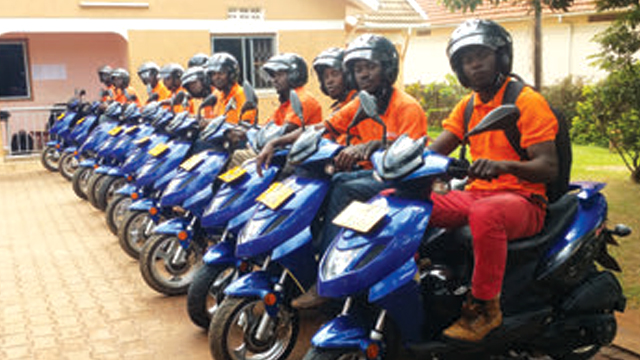 Jumia Delivery team in Kampala (Uganda)
Having made its mark on most of the main markets in Africa, Jumia now wants to penetrate further. However, the one obstacle it faces in less developed parts of the continent is lack of a formal address for delivering goods. To overcome that, Jumia Technologies has entered into an arrangement with Vivo Energy PLC that runs over 2,100 Shell and Engen-branded service stations across the continent. The deal will allow Jumia to use the Vivo-owned stations as pick-up points for items bought on Jumia. Customers will even be able to pay for them when they are paying for fuel.
Beyond retail
As a part of its brand extension strategy, Jumia started dabbling in other sectors like real estate, payments, food, automobiles, travel and more. In 2013, Jumia launched Jumia Travel a hotel booking platform, and Jumia Food a food delivery platform. In April 2015, they launched Jumia Deals which has now become the fastest-growing classified ads group in Africa. In 2017, Jumia launched Jumia One an all in one app that enables customers to use all of Jumia's services. This was coupled with the launch of Jumia Pay, a secure payment for people to shop on all Jumia services. Jumia lending programme, an initiative that allows its vendors to access business loans too was launched. Jumia also went on to partner with Amadeus technology to launch a flight booking platform. It also launched its own delivery subscription service in 2019 called Jumia Prime.
The Jumia effect
The key problem that Jumia solves is that it shakes off the infrastructural backlog that the continent has with the help of technology and creates a truly African digital shopping experience. It has constantly tried to understand local issues and find innovative solutions. It has even used local vendors as key assets for distribution chains.


Innovation by innovation, Jumia has conquered Africa and made ecommerce 'click', against all odds proving that it is indeed the King of the ecommerce game in the continent.


Such is its influence that it has given birth to an entire start-up ecosystem in Africa. A total of 15 startups came out of the first 50 Jumia employees like Tech point and Lidya. Now successfully listed on the NYSE, the Jumia effect goes on.

Article by Shiv Joshi & Osaid Butt published in STOrai Magazine

Disclaimer: The views and opinions expressed in this article are those of the author and do not necessarily reflect the views, official policy or position of GlobalLinker.