Enterprise: iSprout Business Centre
Founder: Sundari Patibandla
Industry: Construction & Real Estate
Year it was founded: 2017
Based out of: Hyderabad, Telangana
A burgeoning economy has led to the need for office spaces for businesses of various sizes. Sundari Patibandla, founded iSprout Business Centre in Hyderabad as a hub for inspiring workspaces for small firms, freelancers and corporate firms. Sundari leverages her rich experience as a chartered accountant, advisor and mentor to cater to the evolving business atmosphere and make iSprout a centre for collaboration, innovation and growth. iSprout now has a presence in Vijayawada and Chennai as well.
Sundari spoke to GlobalLinker (GL) about how her inspiration and vision for iSprout.
At iSprout we create well-designed, fully equipped inspiring workspaces. From a modest 200 seats, in less than a year, iSprout has grown to 2400 seats.
GL: Sundari what led you to establish iSprout. Share with us a little about this journey.
Sundari: I believe in thinking big and responding to the changing business atmosphere. I have practiced as a chartered accountant and advisor for more than a decade and I was looking to expand my portfolio in the non-finance sector. At iSprout we create well-designed, fully equipped inspiring workspaces. From a modest 200 seats, in less than a year, iSprout has grown to 2400 seats. Searching for the right locations, planning on workable ideas and building a receptive team has been an effort that paid off in our journey. Furthermore, our strong in-house team of dynamic designers with a passion to create functional yet visually appealing spaces has led to the success of iSprout.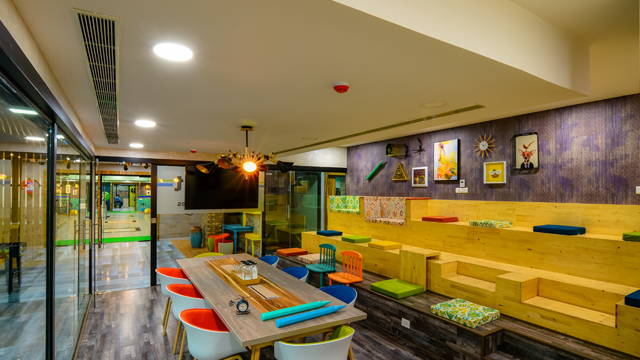 GL: What sets you apart in the co-working space?


Sundari: iSprout is a home for inspiring workspaces created to match the needs of ever-growing business enterprises. From a single dedicated space for a freelancer to custom-made corners for established corporate firms, there is room for everyone. One of the major players in co-working spaces, we are known for our innovative corners and client-friendly plans and this sets us apart from any other co-working place!


With well-serviced spaces, trained support staff, and attractive amenities in prime locations one cannot ask for more. In addition, our professional in-house business support team is open to mentor and provide end-to-end solutions through a gamut of services, thereby enhancing overall business efficiency. iSprout is the best fit for all kinds of businesses.
Also read: Esha Guha, Founder, Poochka & Co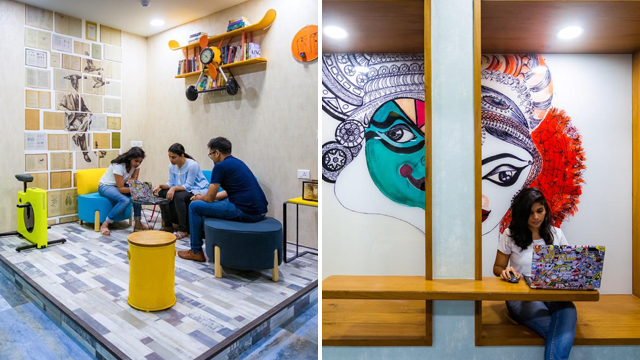 GL: Co-working spaces are redefining how business is done. Share with us how this phenomenon has emerged in India.


Sundari: The rapid ascent of the co-working space market in India has invited many players, creating ample scope for growth and expansion in this fast-growing industry. The competitors are more in today's market, but every idea starts with a seed and every business builds from one. Today co-working spaces are revolutionising the way new businesses work and grow. You can observe that startups these days are opting to move from traditional setups to co-working spaces. According to The Art of Co-working report 2017 published by CBRE, there were almost 350 shared office operators in India with the majority of them offering co-working and incubator spaces to startups. The diversified culture, mentorship, networking, exceptional support from like-minded entrepreneurs, creative environment, networking events, easy access to startup community are some of the advantages of working out of a co-working space. There is no reason why a budding entrepreneur would not choose to work from a co-working place where s/he can grow five times faster.


This is one of the major reason for the increase in number of co-working spaces and incubators in tier 1 and 2 cities. With rising real-estate prices, government's startup innovation societies in cities are shifting their interests to invest and nurture shared spaces to quickly attract more talent in their city or state.


Co-working spaces are definitely changing the future of work and it's time we adapt.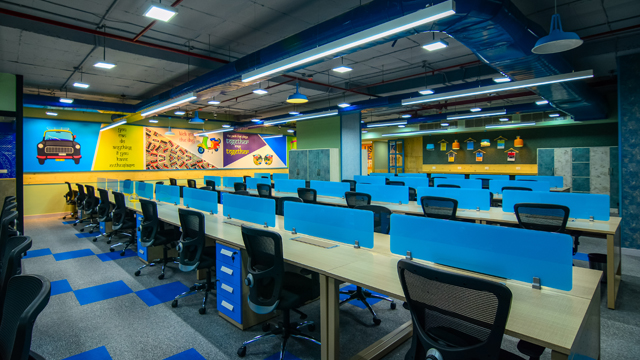 GL: From a co-working space with 200 seats, iSprout grew to 2400 seats in a year. What has been the key to your remarkable growth?


Sundari: With respect to the design, functionality and incorporating technology advancements, our strength remains in our expert team, in-depth research and customer centred approach. We plan out tastefully designed workspaces and fully serviced office areas to meet our clients' entrepreneurial goals. Our private office spaces, co-working spaces, single desks, conference rooms and virtual offices aim to provide for varied size of businesses, offering flexibility in function and design within workable budgets. The co-working spaces and single desks run with a common theme of the overall space, whereas private offices and manager cabins can be custom designed to reflect the brand and taste. All of these factors have led to our growth in a short span of time.


Also read: Ravi Vaka & Manoj Surya, Founders, TruePush
GL: You are a Linker, which offerings of GlobalLinker have helped you?

Sundari: GlobalLinker is a wonderful platform for business owners to make meaningful connections. I especially like the SME Inspirations articles that showcase interesting business stories.


GL: What is the next big thing on your business agenda?
Sundari: Having already established a remarkable presence in Hyderabad, iSprout has spread its wings in Vijayawada and Chennai. We plan to expand to Bengaluru, Pune and Mumbai by the end of the year with a seat capacity of 5,000 workstations.


GL: We would love to know the person behind the entrepreneur.


Every day you wake up at - 6:00 AM
The first thing you do when you wake up – I greet my mother. Exercise. Jot down in my gratitude journal. Ask myself one important question. Plan and strategise my work.
Three things you do to unwind/ relax - Read a book, mediate, go for a walk. When I'm stressed, I like to take 5, and take a walk around the building.
When you face a big challenge - I look for opportunities to show I am the best person to meet the challenge
The best piece of advice you've ever been given - You need to have goals in your life. "If you live without dreams, without hope, you will move through life in a very hollow way." – Richard Boyatzis
The one book everyone should read - The Alchemist by Paulo Coelho
Also read: Yosha Gupta, Founder, Memeraki

Network with Sundari Patibandla by clicking on the 'Connect' button on her profile.


Disclaimer: This article is based solely on the inputs shared by the featured member. GlobalLinker does not necessarily endorse the views, opinions & facts stated by the member.