To increase shipping efficiency for your ecommerce store, you can now access Shyplite integrated shipping services on your Linker.store.
Shyplite is an end-to-end logistics automation and fulfillment platform providing a single dashboard with 27,000+ serviceable pincodes in India and 220 countries worldwide, India's best courier partners, Crossborder shipping solution - Shypmax, 9 fulfillment centres, multiple channel integrations, all at affordable shipping rates and no subscription fee.
Shyplite works as a one-stop solution for all your shipping needs with an AI-driven system.
Get instant access to 30+ courier services.

Simplify your inventory management with their 9 fulfillment centres across India.

Manage & track your orders in a single window.

Automate courier selection as per your business needs & save a lot of time by not having to choose courier partners manually.

Access a Customizable Branded Tracking page for your brand and explore other unique features to improve customer experience.
Steps to integrate Shyplite on your Linker.store
Login to your GlobalLinker account & click on 'Apply Now' for Shyplite account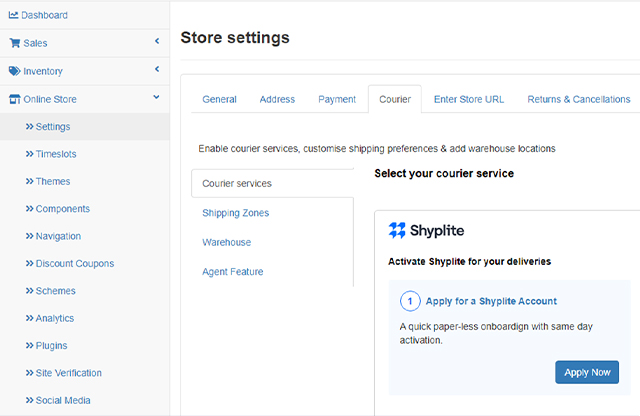 Don't have on Online Store yet? Click here to get started
2. Click on 'Get Started'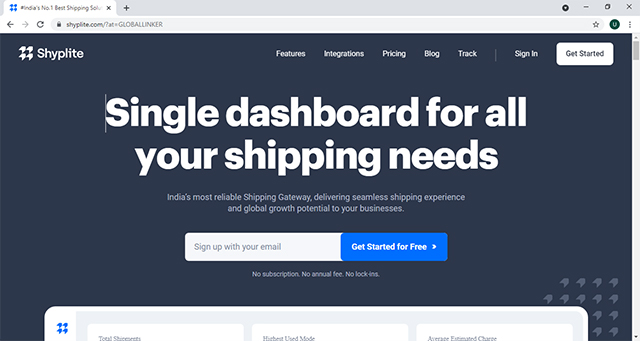 3. Enter your details to register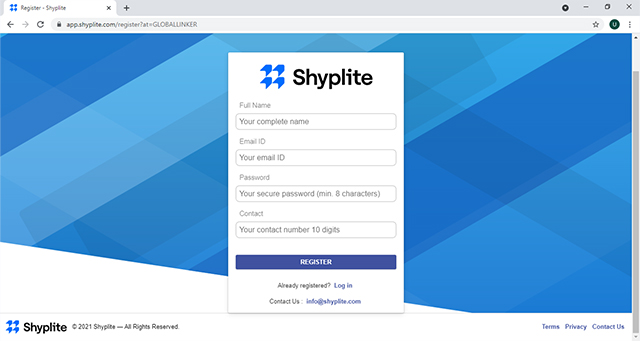 4. Submit the requested shipping details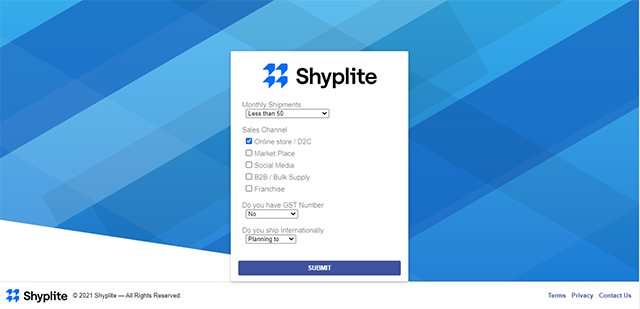 5. Complete activation process by submitting the business details and KYC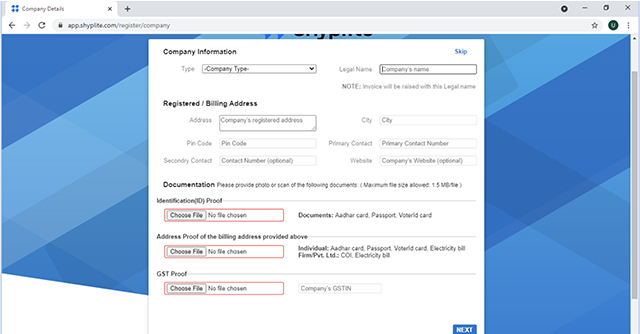 6. Click on the 'Settings' tab. Select 'API' and get the API credentials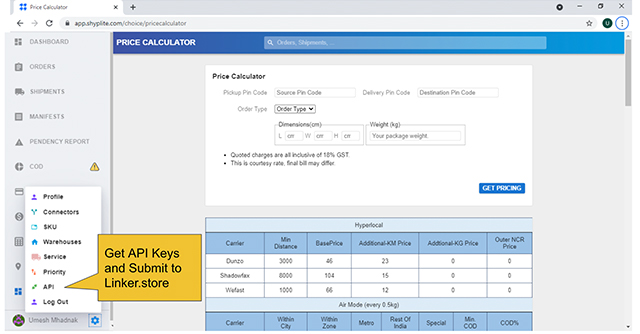 7. Once you have got the API credentials, you can proceed to activate Shyplite as the logistics provider on Linker.store by following below steps:
Go to the Settings -> Couriers -> Courier Services section

Enter thevalues for theApp ID ,Seller ID, Merchant ID, Secret Key and Store Address ID copied from Shyplite API section.

After entering all the details, click on 'Save'.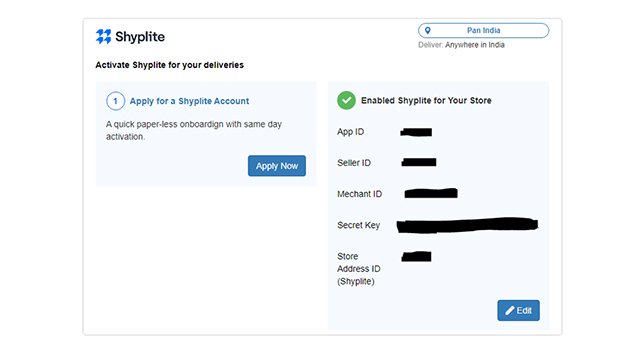 8. Incase you have added multiple warehouse locations, you need to configure the seller address ID for all such warehouses by following the below steps:
Go to the Settings -> Couriers -> Warehouses section.

Proceed to add or edit the Warehouse

Scroll down and there will be a Shyplite Address ID field. Enter the address ID copied from Shyplite dashboard.

Similarly, you can provide the seller address ID for each seller of your store.

Click on 'Save'.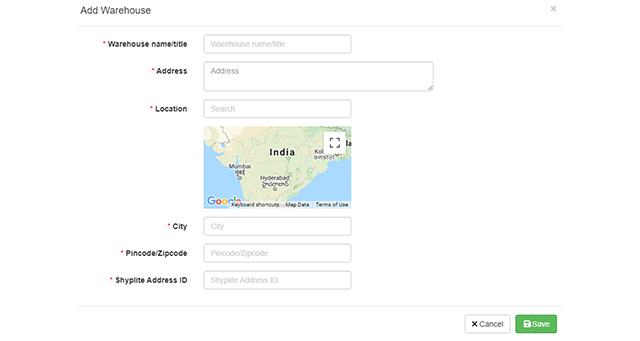 Now, Shyplite will be integrated as the logistics provider on your store and you can select any pickup address associated with the Shyplite address ID.


To know more about how to ship orders using Shyplite on Linker.store, click here.
Image source: shutterstock.com
Posted by
GlobalLinker Staff
We are a team of experienced industry professionals committed to sharing our knowledge and skills with small & medium enterprises.